Andy Hall
Des Moines, Iowa
National Ranking:
Not Yet Ranked
Facebook
Twitter
BioGraphy: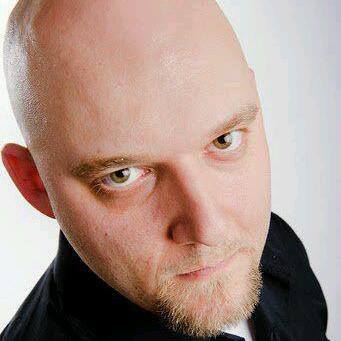 I'm a 20-year rock radio vet, hosting afternoon drive on Lazer 103.3 (KAZR-FM) in Des Moines, Iowa. I've interviewed nearly everyone in the Rock world, from AC/DC to Metallica to ZZ Top and all points in between. My work can be found online at Lazer1033.com. I've been competing in fantasy sports since 1993, and providing data-driven predictions and analysis with 515 Fantasy Football, an entity I created in 2013. My fantasy content has been featured in podcast form, on the air on 1350 AM ESPN Radio in Des Moines, and published online at ESPNDesMoines.com and Lazer1033.com. On the side, I'm the Public Address Announcer for the Des Moines Buccaneers hockey team of the USHL, and the Iowa Wolves basketball team of the NBA G-League. I'm a proud husband and father, and enjoy spending time with my wife and 3 kids in my spare time. I'm also an avid guitar player and severe storm enthusiast/storm chaser.
Favorite Quote:
"
"Obstacles are those things you see when you take your eyes off the goal." – Henry Ford
"
2020 Leagues

Football Leagues

zzz #FCEliminator 2020 Bob Harris
| | Team | RECORD | Post | FNPs |
| --- | --- | --- | --- | --- |
| | Andy Hall (@AndyHallRadio... | -- | | |

zzz #FCEliminator 2020 Bob Harris
| | Team | RECORD | Post | FNPs |
| --- | --- | --- | --- | --- |
| | Andy Hall (@AndyHallRadio... | -- | | |
Total Football FN points: 0

AndyHallRadio: @derekb28 Prepare to be amazed - it's life-changing, once you get used to it.

(4/14 7:7 PM)

AndyHallRadio: @derekb28 Been there, buddy. Apnea is awful...until it's identified and you can do something about it!

(4/14 7:4 PM)

AndyHallRadio: @Taniaverha @cuttermedia @LAZER1033 ?? you'd think I would've learned my lesson by now...

(4/14 4:27 PM)

AndyHallRadio: @cuttermedia @LAZER1033 TOTALLY smell what her steppin' in, my man. And I LIKE it.

(4/14 1:13 PM)

AndyHallRadio: @cuttermedia @LAZER1033 Shhhhh keep it down, dude!! (Yes!)

(4/14 1:11 PM)
Wed, 4-14-2021 18:00

The Giants parted ways with a defensive back on Wednesday. Cornerback Ryan Lewis has been waived after spending one year with the team. Lewis signed to the Giants practice squad last September and moved to the active roster later that month. He appeared in five games and made three starts before going on injured reserve [more]

Wed, 4-14-2021 18:00

Americans have received more than 192 million COVID-19 shots, and more than 2 million of those shots have been administered at NFL facilities. The league announced today that it has surpassed the 2 million doses milestone at teams' stadiums and practice facilities. Early this year, the NFL and all 32 teams committed to making their [more]

Wed, 4-14-2021 17:56

With the 2021 NFL draft a few weeks away, Matt Harmon analyzes which teams will be looking to select a wide receiver when they're on the clock.

Wed, 4-14-2021 17:51

The draft profile for Alabama DL Christian Barmore, a potential pick for the Packers in the 2021 NFL draft.

Wed, 4-14-2021 17:43

Jadeveon Clowney's signing is the big news of the day for the Browns, but it isn't the only transaction the team announced on Wednesday. They also announced that they have re-signed tight end Stephen Carlson and defensive tackle Sheldon Day. Carlson signed the exclusive rights free agent tender the team applied last month. He played [more]

Wed, 4-14-2021 17:32

Former Seattle Seahawks defensive end Jadeveon Clowney has signed with the Cleveland Browns ahead of the 2021 season.

Wed, 4-14-2021 17:31

NFL Network's Mike Silver, Steve Wyche list the biggest offseason changes for Seattle Seahawks. This game is streaming live on the Yahoo Sports mobile app, or on NFL Network

Wed, 4-14-2021 17:31

Another member of the Buccaneers' Super Bowl champions has signed on for another year in Tampa. According to multiple reports, the Bucs have re-signed defensive tackle Steve McLendon. It's a one-year deal for McLendon, who came to the team in a trade with the Jets during the season. McLendon appeared in nine games during the [more]

Wed, 4-14-2021 17:29

Instant reaction to the Browns signing DE Jadeveon Clowney

Wed, 4-14-2021 17:27

The Pro Football Hall of Fame is sharing some draft-related content ahead of the 2021 NFL draft.