Andy Hall
Des Moines, Iowa
National Ranking:
Not Yet Ranked
Facebook
Twitter
BioGraphy: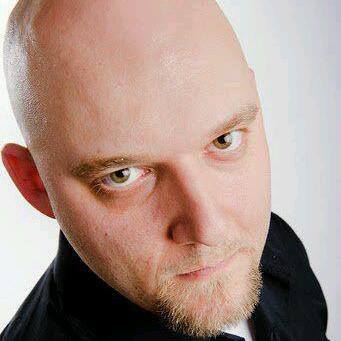 I'm a 20-year rock radio vet, hosting afternoon drive on Lazer 103.3 (KAZR-FM) in Des Moines, Iowa. I've interviewed nearly everyone in the Rock world, from AC/DC to Metallica to ZZ Top and all points in between. My work can be found online at Lazer1033.com. I've been competing in fantasy sports since 1993, and providing data-driven predictions and analysis with 515 Fantasy Football, an entity I created in 2013. My fantasy content has been featured in podcast form, on the air on 1350 AM ESPN Radio in Des Moines, and published online at ESPNDesMoines.com and Lazer1033.com. On the side, I'm the Public Address Announcer for the Des Moines Buccaneers hockey team of the USHL, and the Iowa Wolves basketball team of the NBA G-League. I'm a proud husband and father, and enjoy spending time with my wife and 3 kids in my spare time. I'm also an avid guitar player and severe storm enthusiast/storm chaser.
Favorite Quote:
"
"Obstacles are those things you see when you take your eyes off the goal." – Henry Ford
"
2020 Leagues

Football Leagues

zzz #FCEliminator 2020 Bob Harris
| | Team | RECORD | Post | FNPs |
| --- | --- | --- | --- | --- |
| | Andy Hall (@AndyHallRadio... | -- | | |

zzz #FCEliminator 2020 Bob Harris
| | Team | RECORD | Post | FNPs |
| --- | --- | --- | --- | --- |
| | Andy Hall (@AndyHallRadio... | -- | | |
Total Football FN points: 0

AndyHallRadio: https://t.co/OSh43S84Dt

(10/14 4:34 PM)

AndyHallRadio: @kbarlowkstp https://t.co/RLVHuU0ECS

(10/14 11:42 AM)

AndyHallRadio: ???? thank you, Katie! You're the best!!

(10/13 10:34 AM)

AndyHallRadio: I can't believe it took me this long to join the @thequeenpod party. But now, I've binge-listened the entirety of… https://t.co/Qrr4XLp2YE

(10/11 2:33 AM)

AndyHallRadio: Gorgeous pano taken outside of Buccaneer Arena last night during the 1st intermission of @bucshockey vs… https://t.co/vePegRJLH0

(10/10 8:39 PM)
Tue, 12-20-2022 15:07

The Packers kept their season alive by beating two bad teams. The real test for Matt LaFleur's team in this playoff chase is coming on Christmas Day.

Tue, 12-20-2022 14:59

"GMFB" react to the Green Bay Packers win vs. the Los Angeles Rams in Week 15.

Tue, 12-20-2022 14:56

Miles Sanders had just three rushes in the first half against Chicago on Sunday, and Eagles head coach Nick Sirianni admitted he could've taken a better approach. By Reuben Frank

Tue, 12-20-2022 14:55

Evaluating Sam Darnold's performance in the Panthers' Week 15 loss to the Steelers

Tue, 12-20-2022 14:55

New York Giants head coach Brian Daboll explains his new goatee and why he plans to keep it ... for now.

Tue, 12-20-2022 14:49

Gardner Minshew wanted to be a starter when he filled in for Jalen Hurts last season. Will he get the chance against the Cowboys?

Tue, 12-20-2022 14:45

#Chiefs RB Jerick McKinnon provided rookie RB Isiah Pacheco with some sage wisdom after his fumble against the #Texans in Week 15.

Tue, 12-20-2022 14:45

Travis Etienne says Trevor Lawrence is back to having the swagger he had at Clemson.

Tue, 12-20-2022 14:32

The Seahawks are signing wide receiver Laquon Treadwell to their active roster, according to a report by Adam Schefter at ESPN.

Tue, 12-20-2022 14:28

The Packers played a winning style and kept their playoff hopes alive on Monday night. Here are three things that stood out from a 24-12 win over the Rams on MNF.