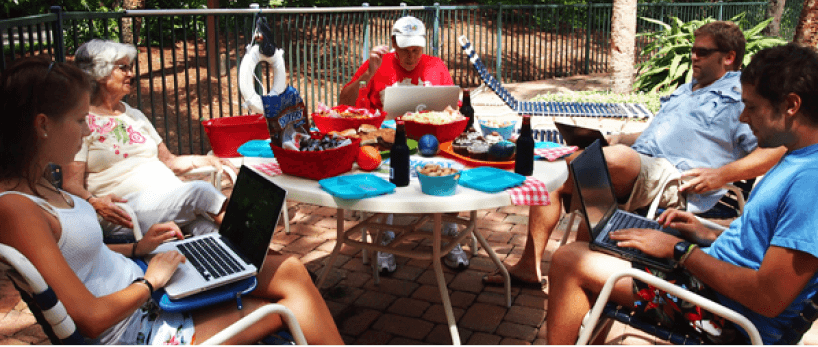 Register Your League
Get your fantasy skills ranked NATIONALLY! Register your leagues and your cumulative results will be ranked with all of Fantasy Nation. You can register all of your previous years' leagues also.
View Your Rankings
See where you stand in the Fantasy Nation Rankings. Coming in week 10.
Wed, 10-16-2019 14:10

Buffalo Bills head coach Sean McDermott joins "Good Morning Football."

Wed, 10-16-2019 13:55

The "Good Morning Football" crew discusses whether the Jets can score enough points on the Patriots' top-ranked defense.

Wed, 10-16-2019 13:48

Despite trading one of their best players, the Jaguars are still in win-now mode, according to front office boss Tom Coughlin. Coughlin released a statement today insisting that the Jaguars plan to compete this year, even though they just traded Jalen Ramsey to the Rams for two first-round picks and

Wed, 10-16-2019 13:40

NFL Network Insider Ian Rapoport reports on the recent Los Angeles Rams trades.

Wed, 10-16-2019 12:50

October has been a good month for Ravens kicker Justin Tucker. He was named the AFC's top special teams player in Week Five after making four field goals, including the game-winner, in an overtime win over the Steelers. Week Six brought another AFC North opponent and another chance for Tucker to

Wed, 10-16-2019 12:50

Renee Miller runs down the bargain options at each position for Week 7 NFL DFS (Getty Images)

Wed, 10-16-2019 12:47

Being the punter for the Saints can be a lonely job when Drew Brees is dealing. In their star quarterback's absence, Thomas Morstead is making plays. The Saints punter was named NFC special teams player of the week for the second time this year. He landed five of his six punts inside the 20, and

Wed, 10-16-2019 12:44

Washington paid a handsome sum to get safety Landon Collins to sign with the team as a free agent this offseason and they got some return on their investment in their first win of the 2019 season. Collins had 12 tackles, a tackle for loss and a forced fumble and two passes defensed against the [more]

Wed, 10-16-2019 12:41

The Steelers were hoping for a Ryan Shazier-like impact from rookie linebacker Devin Bush, when they traded up 10 spots in the first round to get him. And they're getting it. Bush was named AFC defensive player of the week, after his big night against the Chargers. The first-round pick returned a

Wed, 10-16-2019 12:36

Jets quarterback Sam Darnold's spleen was just fine last Sunday and so was his play against the Cowboys. Darnold returned from missing three games while dealing with mononucleosis by throwing two touchdowns in a 24-22 win over the Cowboys. The victory was the first of the season for the Jets and
1

Dalvin Cook

RB

2

Leonard Fournette

RB

3

Saquon Barkley

RB

4

Julio Jones

WR

5

DeAndre Hopkins

WR

6

Ezekiel Elliott

RB

7

Cooper Kupp

WR

8

Alvin Kamara

RB

9

David Johnson

RB

10

Chris Carson

RB