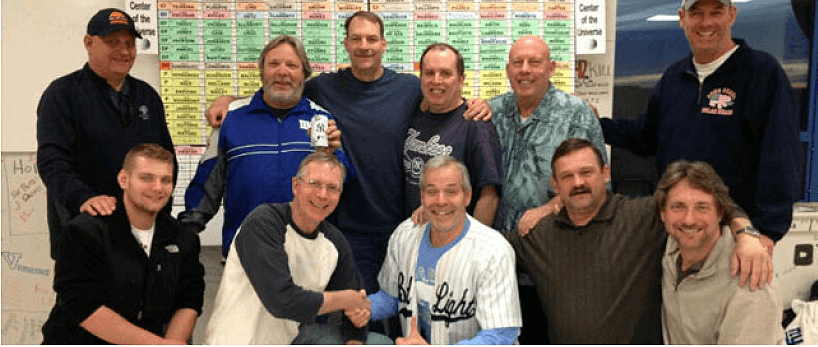 Register Your League
Get your fantasy skills ranked NATIONALLY! Register your leagues and your cumulative results will be ranked with all of Fantasy Nation. You can register all of your previous years' leagues also.
View Your Rankings
See where you stand in the Fantasy Nation Rankings. Coming in week 10.
Sun, 11-17-2019 15:07

The NFL is looking for the next generation of youth football stars to help usher in its second century. The league launched a casting call Sunday asking parents and youth coaches of boys and girls ages 9-12 to submit videos of the kids' best moves on the football field for a chance to attend Super

Sun, 11-17-2019 15:00

Myles Garrett has said all the right things in the aftermath of unprecedented on-field misconduct. That said, he won't be taking his punishment quietly. As noted by Ian Rapoport of the NFL, Garrett will appeal the indefinite suspension that the league quickly imposed on Friday. Among other things

Sun, 11-17-2019 14:37

Sunday's homework assignment is coming along nicely, so far. PFT has obtained the waiver proposed by the NFL to Colin Kaepernick in advance of Saturday's workout. The three-page, 13-paragraph documents contains several specific provisions that could be relevant to the question of whether the

Sun, 11-17-2019 13:56

Louisiana Tech (8-2, 5-1) dropped a 31-10 decision at Marshall (7-3, 5-1) Friday night. The game was Louisiana Tech's first loss since the season opener at Texas on August 31st. Let's take a look at the Snap Count Totals for the Bulldogs in the defeat.

Sun, 11-17-2019 13:26

Wide receiver Marquise Brown missed a day of practice this week, but he is not expected to miss Sunday's game against the Texans. Brown is dealing with an ankle injury and sat out of Thursday's practice. He returned for a limited workout on Friday and was listed as questionable on the team'

Sun, 11-17-2019 12:59

As the 49ers try to rebound from their first loss of the season after playing for 70 minutes on a Monday night, they'll be missing a pair of key offensive players. According to ESPN, tight end George Kittle (knee, ankle) and running back Matt Breida (ankle) are expected to miss Sunday's game

Sun, 11-17-2019 12:36

As the NFL blames Colin Kaepernick and as Kaepernick's camp blames the NFL for Saturday's unprecedented adjustments to an unprecedented private Pro Day workout for a 32-year-old quarterback who last played on New Year's Day in 2017, there's plenty of blame to go around. So who deserves

Sun, 11-17-2019 11:17

The Eagles will be without their leading rusher today against the Patriots. Jordan Howard, who was listed as questionable with a shoulder injury, will not play, according to multiple reports. Howard, who arrived in a trade from the Bears during the offseason, has emerged as the Eagles' starting running

Sun, 11-17-2019 11:00

Each Sunday, PowerMizzou.com will hand out a position-by-position grade card for Missouri from Saturday's game. Here are the marks from the Tigers' 23-6 loss to No. 11 Florida. Quarterback: Kelly Bryant was an upgrade from Taylor Powell last week.

Sun, 11-17-2019 07:30

Not exactly a surprise.
1

Christian McCaffrey

RB

2

Dalvin Cook

RB

3

Ezekiel Elliott

RB

4

Tyreek Hill

WR

5

Michael Thomas

WR

6

Josh Jacobs

RB

7

Mike Evans

WR

8

Leonard Fournette

RB

9

Melvin Gordon

RB

10

Nick Chubb

RB