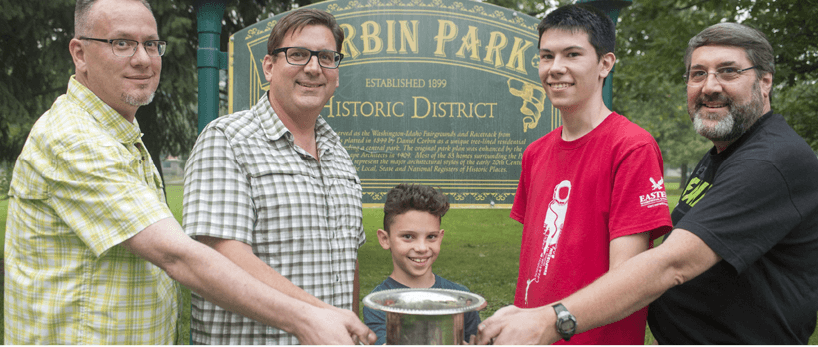 Register Your League
Get your fantasy skills ranked NATIONALLY! Register your leagues and your cumulative results will be ranked with all of Fantasy Nation. You can register all of your previous years' leagues also.
View Your Rankings
See where you stand in the Fantasy Nation Rankings. Coming in week 10.
Sat, 9-21-2019 00:05

Former Pittsburgh Steelers linebacker James Harrison say "It's a crime" if my 100-yard scoop and score isn't called top play in NFL history.

Sat, 9-21-2019 00:01

Not many teams could handle the loss of a player like Antonio Brown. The Patriots aren't like most teams.

Fri, 9-20-2019 23:50

NFL Network's Brian Baldinger breaks down Jacksonville Jaguars quarterback Gardner Minshew's impressive debut.

Fri, 9-20-2019 23:40

As much as Brown's stellar career has been overshadowed and besmirched by his recent behavior as a player and allegations of his actions as a person, the Patriots also have had their image tarnished in a short but ugly marriage. The team probably recognized that when it cut ties after Brown suited

Fri, 9-20-2019 23:40

NFL wide receiver Antonio Brown has been dropped by the New England Patriots, the second team to release him this season. Brown has been accused of sexual misconduct by two women. Vladimir Duthiers reports.

Fri, 9-20-2019 23:38

Yahoo Sports' Terez Paylor explains why football should be the furthest thing from the receiver's mind after being cut by New England.

Fri, 9-20-2019 23:35

The "NFL Total Access" crew discuss if Baltimore Ravens need to minimize their blitzes against quarterback Patrick Mahomes in Week 3.

Fri, 9-20-2019 23:35

NFL Network's Maurice Jones-Drew believes Lamar Jackson will "outperform" Patrick Mahomes, lead Ravens to win in Kansas City.

Fri, 9-20-2019 23:35

NFL Network's Stacey Dales reports Green Bay Packers got together for a $5k meal on Thursday night.

Fri, 9-20-2019 23:30

Former Antonio Brown teammate James Harrison weighs in on AB's release from New England Patriots.
1

Ezekiel Elliott

RB

2

Dalvin Cook

RB

3

Christian McCaffrey

RB

4

Julio Jones

WR

5

DeAndre Hopkins

WR

6

Saquon Barkley

RB

7

Odell Beckham

WR

8

Nick Chubb

RB

9

Alvin Kamara

RB

10

Derrick Henry

RB