Expert Rankings, Free Agent Tool & Local League National Rankings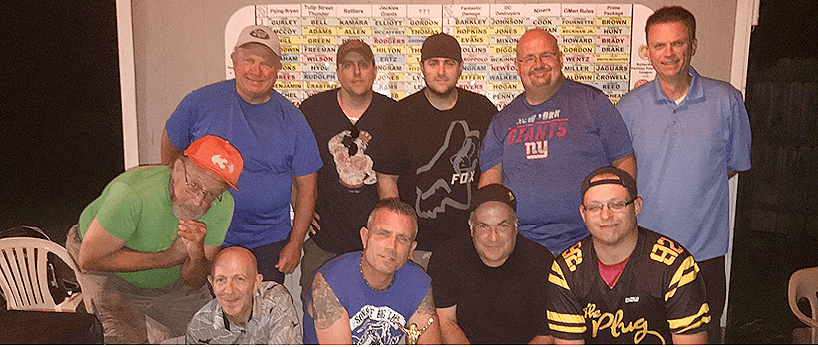 FEATURED ITEMS
Rank Your Teams
Get your fantasy skills ranked NATIONALLY! Link your teams and your cumulative results will be ranked with all of Fantasy Nation. You can register your previous years' leagues also.
Mon, 1-20-2020 08:46

Terez Paylor & Charles Robinson recap Sunday's AFC & NFC Championship games and preview Super Bowl LIV between the Kansas City Chiefs and San Francisco 49ers.

Mon, 1-20-2020 07:10

Andy Reid revitalized the Kansas City Chiefs the same way he did with the Philadelphia Eagles. The only thing missing from Reid's impressive resume is a Super Bowl title. Thanks to Patrick Mahomes, Reid gets another shot when the Chiefs (14-4) play the San Francisco 49ers (15-3) in Miami on Feb

Mon, 1-20-2020 06:32

A year ago, Dee Ford cost the Chiefs a chance to play in the Super Bowl. Now, he will face his former team in the big game.

Mon, 1-20-2020 06:29

The 49ers were led by a dominating running game, but all the other areas of the team also did what was needed in the 37-20 victory over the Packers in the NFC Championship Game.

Mon, 1-20-2020 06:22

The Packers can't expect Rodgers to carry this team alone the next time they run into a ferocious team like the 49ers.

Mon, 1-20-2020 06:19

SANTA CLARA - The 49ers dominated the NFC Championship's first half in every possible way. The 27 points scored, zero points allowed effectively relayed that fact. While the spotlight followed running back Raheem Mostert's record-setting day, the 49ers' defensive effort while building an

Mon, 1-20-2020 05:42

Because for the Super Bowl, one apparently needs properly fitting attire.

Mon, 1-20-2020 05:35

Richard Sherman once again took to social media to find any and all detractors.

Mon, 1-20-2020 05:17

The 49ers have a team-first mentality, which is why Jimmy Garoppolo isn't complaining about his eight pass attempts against the Packers.

Mon, 1-20-2020 05:16

The best social media reactions from the NFL's Conference Championship games. Patrick Mahomes and the Chiefs end the Titans run. Raheem Mostert leads the 49ers past the Packers and into the Super Bowl.
1

Christian McCaffrey

RB

2

Ezekiel Elliott

RB

3

Chris Carson

RB

4

DeAndre Hopkins

WR

5

Michael Thomas

WR

6

Saquon Barkley

RB

7

Tyreek Hill

WR

8

Joe Mixon

RB

9

Derrick Henry

RB

10

Leonard Fournette

RB