Dennis Esser
Monroe Township, New Jersey
National Ranking:
Not Yet Ranked
Twitter
BioGraphy: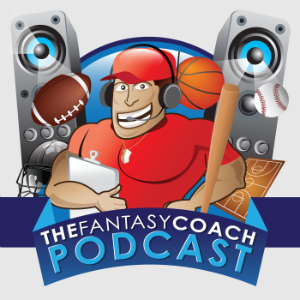 Dennis Esser- I go by Coach Esser as I'm a former football and wrestling coach who made the brave decision to stay home with our triplet girls when my wife and I had to make a tough choice. Missing the constant banter and tactics involved with coaching I chose to start a website and podcast covering fantasy sports of all kinds. While the podcast is on hiatus, my site will be back this season to help my friends and followers for the fantasy football season. I'm proud to be a top ranker in multiple sports and love playing against my fellow fantasy pundits, whether it's in Scott Fishbowl or in the Flex Leagues.
Favorite Quote:
"
Trust the process and have fun at all times. Never tweet a player with complaints and always give some winnings to charity.
"
coachesser: 3 straight Centers going after the Rangers pick. Going to be interesting to see how that plays out the next few ye… https://t.co/tOls3O4wlS

(7/24 2:22 AM)

coachesser: Man, Buchnevich is one of those players you watched grow and improve year after year. One of the great development… https://t.co/WdZsv1tviw

(7/23 8:7 PM)

coachesser: @SlimCliffy ?? https://t.co/CiSF4jZaOD

(7/23 7:54 PM)

coachesser: Buffalo's GM pulled a rabbit out of a hat. That's an awesome return for Risto. I can't even imagine what he is as… https://t.co/bToTGF7BTt

(7/23 7:52 PM)

coachesser: RT @AdamSchefter: This is a new one.

(7/23 7:46 PM)
Sat, 7-24-2021 13:48

The Rams have four solid cornerbacks on their roster, but it's still unclear who the nickel defender will be.

Sat, 7-24-2021 13:27

Bears rookies, quarterbacks and injured players report to the team's 2021 training camp at Halas Hall starting today.

Sat, 7-24-2021 13:00

The Panthers took one of the league's most underappreciated edge rushers and paired him with another fresh off a breakout season.

Sat, 7-24-2021 13:00

What should we expect from the Steelers in the preseason?

Sat, 7-24-2021 12:59

NFL to retain 2020 expanded practice squad rules for 2021 season

Sat, 7-24-2021 12:49

The Browns rookie class is now all signed and ready to go for training camp in a few days.

Sat, 7-24-2021 12:22

The Browns' first-round draft pick is in the fold. Greg Newsome, a cornerback selected by the Browns with the 26th overall pick in the 2021 NFL draft, has signed his four-year rookie contract, his agents confirmed to PFT. Newsome played his college football at Northwestern, where he was a two-year starter and chosen a first-team [more]

Sat, 7-24-2021 12:14

Dolphins announce signing of 2nd-round selection Jevon Holland

Sat, 7-24-2021 12:14

Pittsburgh wants to see what they have with their young quarterbacks.

Sat, 7-24-2021 12:04

The Jets and the Bears have reportedly had trade talks about veteran quarterback Nick Foles ahead of the beginning of training camp.