Dennis Esser
Monroe Township, New Jersey
National Ranking:
Not Yet Ranked
Twitter
BioGraphy: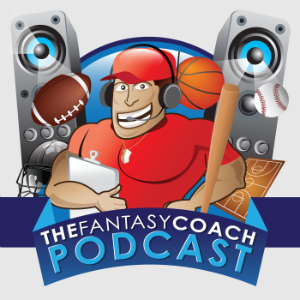 Dennis Esser- I go by Coach Esser as I'm a former football and wrestling coach who made the brave decision to stay home with our triplet girls when my wife and I had to make a tough choice. Missing the constant banter and tactics involved with coaching I chose to start a website and podcast covering fantasy sports of all kinds. While the podcast is on hiatus, my site will be back this season to help my friends and followers for the fantasy football season. I'm proud to be a top ranker in multiple sports and love playing against my fellow fantasy pundits, whether it's in Scott Fishbowl or in the Flex Leagues.
Favorite Quote:
"
Trust the process and have fun at all times. Never tweet a player with complaints and always give some winnings to charity.
"
coachesser: @letitride712 @GWBuffalo7 That is brutal. I hate when they squabble over that crap.

(10/14 11:34 PM)

coachesser: @GWBuffalo7 Oh they just said he is hurt

(10/14 11:29 PM)

coachesser: @GWBuffalo7 How do you feel about it?

(10/14 11:29 PM)

coachesser: What do we think about Blais sitting tonight? #NYR

(10/14 11:18 PM)

coachesser: Digging the new Mastodon song. https://t.co/ozxn02WGc8

(10/14 10:17 PM)
Fri, 12-2-2022 04:59

The Buffalo Bills dominated the New England Patriots at Gillette Stadium on Thursday night. Here are the winners and losers from the AFC East tilt.

Fri, 12-2-2022 04:57

The Patriots are still no match for the Bills.

Fri, 12-2-2022 04:41

Watch all of Buffalo Bills quarterback Josh Allen's best plays from his 243-yard game in Week 13 of the 2022 NFL season.

Fri, 12-2-2022 04:41

The Ravens release the second injury report in preparation for Week 13 against the Broncos

Fri, 12-2-2022 04:40

Watch every catch made by Buffalo Bills wide receiver Stefon Diggs from his 92-yard game in Week 13 of the 2022 NFL season.

Fri, 12-2-2022 04:37

Watch all of the highlights from the matchup between the Buffalo Bills and New England Patriots in Week 13 of the 2022 NFL season.

Fri, 12-2-2022 04:35

FOXBOROUGH, Mass. (AP) Josh Allen threw two touchdown passes and the Buffalo Bills beat the New England Patriots 24-10 on Thursday night for their first AFC East victory of the season. Devin Singletary had a 1-yard touchdown run to help the Bills (9-3) win their third straight and take a half-game lead in the division over Miami. Buffalo had been 0-2 against division foes.

Fri, 12-2-2022 04:32

The Patriots were once again outclassed by the Bills Thursday night at Gillette. A humbling 24-10 thumping has them having to answer hard questions, forget where they stand in the playoff hunt in the AFC.

Fri, 12-2-2022 04:28

Instant analysis: #Bills make easy work of #Patriots in Week 13 victory (via @jdiloro):

Fri, 12-2-2022 04:19

The Houston Texans released their second injury report of Week 13 and G Kenyon Green was downgraded.