Dennis Esser
Monroe Township, New Jersey
National Ranking:
Not Yet Ranked
Twitter
BioGraphy: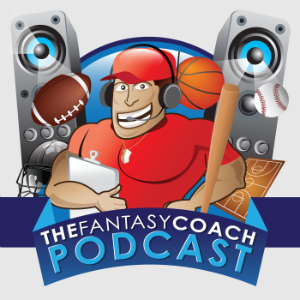 Dennis Esser- I go by Coach Esser as I'm a former football and wrestling coach who made the brave decision to stay home with our triplet girls when my wife and I had to make a tough choice. Missing the constant banter and tactics involved with coaching I chose to start a website and podcast covering fantasy sports of all kinds. While the podcast is on hiatus, my site will be back this season to help my friends and followers for the fantasy football season. I'm proud to be a top ranker in multiple sports and love playing against my fellow fantasy pundits, whether it's in Scott Fishbowl or in the Flex Leagues.
Favorite Quote:
"
Trust the process and have fun at all times. Never tweet a player with complaints and always give some winnings to charity.
"
coachesser: RT @pcaldera: Yankees also confirming 1B coach Reggie Willits has tested positive for COVID, in addition to Nevin and a support staff membe…

(5/12 3:57 AM)

coachesser: RT @MintzGolf: Matthew Wolff withdrew from the #PGAChamp and first alternate Tom Hoge is now in the field at Kiawah. @HogeGolf @TheRealHoge

(5/12 1:26 AM)

coachesser: RT @theScore: Jordan Spieth says he's been out since Masters due to COVID-19. https://t.co/ta2316GUil https://t.co/JyvWiwb5Gl

(5/12 12:57 AM)

coachesser: RT @SiriusXMPGATOUR: The Byron Nelson makes its first appearance at TPC Craig Ranch this week. Director of Golf Ronnie O'Brien joined Jason…

(5/12 12:1 AM)

coachesser: Picks to win for the AT&T Byron Nelson. #ByronNelson https://t.co/navMOv4LPK

(5/11 9:4 PM)
Wed, 5-12-2021 14:08

Here is everything we know about the New York Giants' 2021 schedule.

Wed, 5-12-2021 14:03

The NFL schedule release Wednesday is already generating buzz. We know the Detroit Lions will host the San Francisco 49ers in Week 1.

Wed, 5-12-2021 14:00

According to reports, the Chicago Bears will play the Detroit Lions on Thanksgiving during the 2021 NFL Season.

Wed, 5-12-2021 13:41

The Dan Campbell era kicks off at home against the 49ers

Wed, 5-12-2021 13:40

Pack your bags! Dolphins to head overseas, face Jaguars in the UK

Wed, 5-12-2021 13:38

Not only is Kendricks one of the best linebackers in the NFL, he's great in the community as well.

Wed, 5-12-2021 13:35

Bills vs. Steelers in Week 1.

Wed, 5-12-2021 13:34

The defending champion Buccaneers will host the Cowboys, the Rams will finally show off their new stadium to fans while hosting the Bears, and Aaron Rodgers will be playing in the late afternoon window on FOX whether he's on the Packers or the Broncos. Those are a few of the highlights from the 2021 NFL [more]

Wed, 5-12-2021 13:28

The biggest game of the year comes at the tail week of its fourth week. Master Tesfatsion of Bleacher Report reports that the Patriots will host the Buccaneers on October 3. Per the report, it's a Sunday night game. Unless Brady plays eight more years in Tampa or ends up with a different team, it's [more]

Wed, 5-12-2021 13:28

From the Cowboys-Buccaneers opener to the "Monday Night Football" capper, Week 1 of the 2021 NFL schedule has plenty of juicy matchups.