Dennis Esser
Monroe Township, New Jersey
National Ranking:
Not Yet Ranked
Twitter
BioGraphy: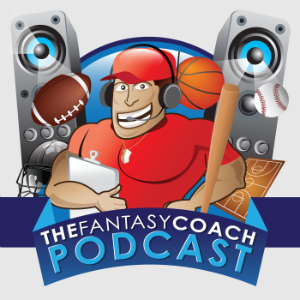 Dennis Esser- I go by Coach Esser as I'm a former football and wrestling coach who made the brave decision to stay home with our triplet girls when my wife and I had to make a tough choice. Missing the constant banter and tactics involved with coaching I chose to start a website and podcast covering fantasy sports of all kinds. While the podcast is on hiatus, my site will be back this season to help my friends and followers for the fantasy football season. I'm proud to be a top ranker in multiple sports and love playing against my fellow fantasy pundits, whether it's in Scott Fishbowl or in the Flex Leagues.
Favorite Quote:
"
Trust the process and have fun at all times. Never tweet a player with complaints and always give some winnings to charity.
"
coachesser: @letitride712 @GWBuffalo7 That is brutal. I hate when they squabble over that crap.

(10/14 11:34 PM)

coachesser: @GWBuffalo7 Oh they just said he is hurt

(10/14 11:29 PM)

coachesser: @GWBuffalo7 How do you feel about it?

(10/14 11:29 PM)

coachesser: What do we think about Blais sitting tonight? #NYR

(10/14 11:18 PM)

coachesser: Digging the new Mastodon song. https://t.co/ozxn02WGc8

(10/14 10:17 PM)
Mon, 12-6-2021 01:03

Tom Brady threw four touchdown passes and Chris Godwin set a franchise record with 15 receptions in the Buccaneers' win over the Falcons.

Mon, 12-6-2021 00:52

A look at some of the best photos from the Week 13 matchup between the Seattle Seahawks and the San Francisco 49ers at Lumen Field.

Mon, 12-6-2021 00:49

The Steelers vaulted past the Ravens in thanks to two fourth-quarter touchdowns, but it was a failed two-point conversion attempt that sealed the win.

Mon, 12-6-2021 00:48

Detroit Lions win first game of season with an 11-yard TD pass on fourth down from Jared Goff to rookie Amon St. Brown to beat Minnesota Vikings

Mon, 12-6-2021 00:45

Here are eight takeaways from one of the strangest games in recent memory.

Mon, 12-6-2021 00:45

Joe Burrow's finger was massive.

Mon, 12-6-2021 00:43

Steelers beat the Ravens 20-19.

Mon, 12-6-2021 00:41

Cooper Kupp has etched his name in the Rams record books a few times this season, doing so again on Sunday.

Mon, 12-6-2021 00:40

Observations from a bad #49ers loss to the Seahawks.

Mon, 12-6-2021 00:40

5 takeaways from the Colts' 31-0 win over the Texans in Week 13.