Emil K.
Albuquerque, New Mexico
National Ranking:
4895
Facebook
Twitter
Website:
Football Diehards
BioGraphy: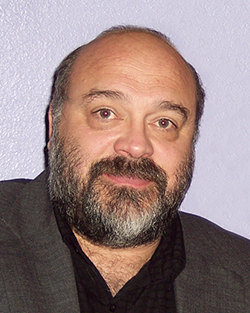 Mr. Emil Kadlec serves as the President of Fantasy Sports Publications, Inc, the largest publisher of Fantasy Football magazines, started publishing in 1990. Fantasy Sports Publications distributes over 800,000 copies of four Fantasy Football magazines annually. Also was the first fantasy service to forecast player stats and fantasy points starting in 1990. He is also co-founded the World Championship of Fantasy Football (WCOFF) which had its inaugural draft in 2002, the original high-stakes Fantasy contest, which spawned a whole new industry. And followed that up with the WCOFB, the first high-stakes Fantasy Baseball contest in 2003. The WCOFF was the inaugural winner of the Matthew Berry "Game Changer" award in 2018. In 1992 he started a fantasy football radio show locally on Sunday nights and is a co-founder of the FootballDiehards.com radio show on the SIRIUS/XM fantasy channel. He started FootballDiehards.com website in 1996 (fspnet.com) which has been a leader in fantasy football information and tools to help managers draft and manage their teams thought the season. Emil is a co-founder and vice president of the Fantasy Sports Writers Association and was inducted into the FSWA writers Hall Of Fame and was a six year board member of the Fantasy Sports trade Association, FSTA. Emil created the Draft Master style (Best Ball) fantasy football leagues / contests when he was a member of FanEx in 1998. Best Ball fantasy has now become a mainstream format. Emil is also a co-founder of the Fantasy Football World Championships (FFWC) and the Fantasy Football Summit (FFS). Emil has a Masters degree, in Electrical Engineering and is a co-author of one patent. He and his wife Maria are working on a book about southwestern Indian pottery. Part of his diverse personality flaws is enjoying challenges. Currently Emil and Maria are attempting to grow blueberries in a desert environment - looks like the desert is winning at this point.
Favorite Quote:
"
it is fricken freezing in here Mr. bigglesworth.
"
2022 Leagues

Football Leagues

Yahoo Public 875376
| | Team | RECORD | Post | FNPs |
| --- | --- | --- | --- | --- |
| | maria's Spectacular Team | 0-0-0 | | 0 |

Yahoo Public 875380
| | Team | RECORD | Post | FNPs |
| --- | --- | --- | --- | --- |
| | maria's Spectacular Team | 0-0-0 | | 0 |

Ohio and Indiana Football League
| | Team | RECORD | Post | FNPs |
| --- | --- | --- | --- | --- |
| | jerk22 | 0-0-0 | | 0 |

Yahoo Public 36777
| | Team | RECORD | Post | FNPs |
| --- | --- | --- | --- | --- |
| | maria's Cool Team | 0-0-0 | | |

Los Angeles Pro H2H Points PPR League
| | Team | RECORD | Post | FNPs |
| --- | --- | --- | --- | --- |
| | Team Kadlec | 0-0-0 | | |
Albert's Fixed League Redraft
| | Team | RECORD | Post | FNPs |
| --- | --- | --- | --- | --- |
| | ThanosJERK | 0-0-0 | | |

NFL-Managed 10542739
| | Team | RECORD | Post | FNPs |
| --- | --- | --- | --- | --- |
| | JerkJuly22530pmmt | 0-0-0 | | |
Total Football FN points: 0

2021 Leagues

Football Leagues

Yahoo Public 52061
| | Team | RECORD | Post | FNPs |
| --- | --- | --- | --- | --- |
| | maria's Nifty Team | 9-6-0 | | 282 |

#SFB11 Conference 6
| | Team | RECORD | Post | FNPs |
| --- | --- | --- | --- | --- |
| | Football Diehards - Emil ... | 2-5-0 | | 264 |

Watermelon Pro Football League
| | Team | RECORD | Post | FNPs |
| --- | --- | --- | --- | --- |
| | Over Drafter! | 0-0-0 | | |

Albuquerque Football League
| | Team | RECORD | Post | FNPs |
| --- | --- | --- | --- | --- |
| | Sam Kinison was Rght | 0-0-0 | | |

the g.o.a.t.s
| | Team | RECORD | Post | FNPs |
| --- | --- | --- | --- | --- |
| | JERK1 | 0-0-0 | | |

SuperBowl 2020
| | Team | RECORD | Post | FNPs |
| --- | --- | --- | --- | --- |
| | maria's Swag Team | 0-0-0 | | |
Pro Forecast 1 PPR Mock 5-10
| | Team | RECORD | Post | FNPs |
| --- | --- | --- | --- | --- |
| | Emil Robert Kadlec | 0-0-0 | | |
Total Football FN points: 546

2020 Leagues

Football Leagues

Washington 10-Team PPR
| | Team | RECORD | Post | FNPs |
| --- | --- | --- | --- | --- |
| | Team Kadlec | 8-5-0 | 1st | 1188 |

Jacksonville 10-Team PPR
| | Team | RECORD | Post | FNPs |
| --- | --- | --- | --- | --- |
| | Team Kadlec | 9-4-0 | 2nd | 1119 |

Yahoo Public 63884
| | Team | RECORD | Post | FNPs |
| --- | --- | --- | --- | --- |
| | Emil's Team | 12-2-0 | 2nd | 891 |

Drone Wars
| | Team | RECORD | Post | FNPs |
| --- | --- | --- | --- | --- |
| | maria's Dumbo Team | 10-3-0 | 2nd | 759 |

Albuquerque Football League
| | Team | RECORD | Post | FNPs |
| --- | --- | --- | --- | --- |
| | Sam Kinison was Rght | 9-4-0 | 2nd | 751 |

Philadelphia 10-Team PPR
| | Team | RECORD | Post | FNPs |
| --- | --- | --- | --- | --- |
| | Team Kadlec | 8-5-0 | 9th | 618 |

Watermelon Pro Football League
| | Team | RECORD | Post | FNPs |
| --- | --- | --- | --- | --- |
| | Over Drafter! | 10-5-0 | | 598 |

Detroit 10-Team PPR
| | Team | RECORD | Post | FNPs |
| --- | --- | --- | --- | --- |
| | Team Kadlec | 6-7-0 | 8th | 573 |

Yahoo Public 30811
| | Team | RECORD | Post | FNPs |
| --- | --- | --- | --- | --- |
| | Emil's Team | 9-5-0 | | 516 |

1st Draft of 2020
| | Team | RECORD | Post | FNPs |
| --- | --- | --- | --- | --- |
| | maria's Notable Team | 7-6-0 | 10th | 449 |

Yahoo Public 2065
| | Team | RECORD | Post | FNPs |
| --- | --- | --- | --- | --- |
| | maria's Team | 6-8-0 | 5th | 441 |

Yahoo Public 839591
| | Team | RECORD | Post | FNPs |
| --- | --- | --- | --- | --- |
| | Emil's Fine Team | 10-4-0 | 8th | 435 |

SuperBowl 2020
| | Team | RECORD | Post | FNPs |
| --- | --- | --- | --- | --- |
| | maria's Swag Team | 8-6-0 | 5th | 433 |

Beer Draft
| | Team | RECORD | Post | FNPs |
| --- | --- | --- | --- | --- |
| | samk | 6-8-0 | | 354 |
Gridiron Champions
| | Team | RECORD | Post | FNPs |
| --- | --- | --- | --- | --- |
| | Team 9 | 5-8-0 | | 308 |

groot
| | Team | RECORD | Post | FNPs |
| --- | --- | --- | --- | --- |
| | Sam Kininson was right20 | 5-9-0 | | 238 |

Yahoo Public 844435
| | Team | RECORD | Post | FNPs |
| --- | --- | --- | --- | --- |
| | Emil's Team | 3-11-0 | | 228 |

Yahoo Public 841106
| | Team | RECORD | Post | FNPs |
| --- | --- | --- | --- | --- |
| | Emil's Team | 4-10-0 | | 204 |

NFL-Managed 8619990
| | Team | RECORD | Post | FNPs |
| --- | --- | --- | --- | --- |
| | Sam Kinison was right | 11-3-0 | | 72 |

Heavyweights
| | Team | RECORD | Post | FNPs |
| --- | --- | --- | --- | --- |
| | 2DrUnK2LogIn | 2-2-0 | | 56 |

NFL Winners 8636928
| | Team | RECORD | Post | FNPs |
| --- | --- | --- | --- | --- |
| | Sam Kinison was right | 9-5-0 | | 24 |
Public League DC897D
| | Team | RECORD | Post | FNPs |
| --- | --- | --- | --- | --- |
| | SamKinison | 8-5-0 | | 20 |

ffWebMASTERS
| | Team | RECORD | Post | FNPs |
| --- | --- | --- | --- | --- |
| | Football Diehards | 5-8-0 | | 18 |

2020 The Huddle Expert Auction
| | Team | RECORD | Post | FNPs |
| --- | --- | --- | --- | --- |
| | Football Diehards | 4-9-0 | | 16 |
Best Ball Championship 1048
| | Team | RECORD | Post | FNPs |
| --- | --- | --- | --- | --- |
| | Sam Kinison was right | -- | | |

#SFBX Conference 15
| | Team | RECORD | Post | FNPs |
| --- | --- | --- | --- | --- |
| | Football Diehards - Emil ... | 7-5-0 | 44 | |

The Huddle Superflex
| | Team | RECORD | Post | FNPs |
| --- | --- | --- | --- | --- |
| | Football Diehards | 7-6-0 | 11th | |

NFL-Managed 9415152
| | Team | RECORD | Post | FNPs |
| --- | --- | --- | --- | --- |
| | ERK107 | 9-1-0 | | |

Victor Place Bandits
| | Team | RECORD | Post | FNPs |
| --- | --- | --- | --- | --- |
| | sammykkk | 4-9-1 | | |
Total Football FN points: 10309


Baseball Leagues

Chicago 10-Team H2H Points
| | Team | RECORD | Post | FNPs |
| --- | --- | --- | --- | --- |
| | Team Kadlec | 0-0-0 | | |
Total Baseball FN points: 0

2019 Leagues

Football Leagues

ScottFishBowl9 - Atari Classics
| | Team | RECORD | Post | FNPs |
| --- | --- | --- | --- | --- |
| | Football Diehards - Emil ... | 5-7-0 | | 672 |

Watermelon Pro Football League
| | Team | RECORD | Post | FNPs |
| --- | --- | --- | --- | --- |
| | Over Drafter! | 9-8-0 | | 630 |
Gridiron Champinons
| | Team | RECORD | Post | FNPs |
| --- | --- | --- | --- | --- |
| | Skwr | 8-4-1 | | 575 |

Yahoo Public 270054
| | Team | RECORD | Post | FNPs |
| --- | --- | --- | --- | --- |
| | Sam's avg team | 9-5-0 | | 549 |
Slowburn
| | Team | RECORD | Post | FNPs |
| --- | --- | --- | --- | --- |
| | Team 4 | 8-4-1 | | 549 |

ffWebMASTERS
| | Team | RECORD | Post | FNPs |
| --- | --- | --- | --- | --- |
| | Football Diehards | 5-8-0 | | 534 |

Yahoo Public 1315377
| | Team | RECORD | Post | FNPs |
| --- | --- | --- | --- | --- |
| | maria's Best Team | 9-1-0 | | 516 |

Yahoo Public 1315801
| | Team | RECORD | Post | FNPs |
| --- | --- | --- | --- | --- |
| | Emil's Team | 7-4-0 | | 414 |

CheatSheets Mag PPR 2019
| | Team | RECORD | Post | FNPs |
| --- | --- | --- | --- | --- |
| | Sam Kinison was Right! | 6-8-0 | | 393 |

Yahoo Public 1316424
| | Team | RECORD | Post | FNPs |
| --- | --- | --- | --- | --- |
| | Emil's Team | 7-4-0 | | 366 |

Fiery Fantasy Fanatics
| | Team | RECORD | Post | FNPs |
| --- | --- | --- | --- | --- |
| | abc | 5-8-1 | | 349 |

Albuquerque Football League
| | Team | RECORD | Post | FNPs |
| --- | --- | --- | --- | --- |
| | Sam Kinison was Rght | 5-8-0 | | 340 |

Yahoo Public 1315873
| | Team | RECORD | Post | FNPs |
| --- | --- | --- | --- | --- |
| | Emil's Team | 5-6-0 | | 327 |

Yahoo Public 1311669
| | Team | RECORD | Post | FNPs |
| --- | --- | --- | --- | --- |
| | Emil's Fabulous Team | 5-6-0 | | 312 |

Yahoo Public 1323154
| | Team | RECORD | Post | FNPs |
| --- | --- | --- | --- | --- |
| | maria's Team | 4-6-0 | | 285 |

Baltimore 10-Team PPR
| | Team | RECORD | Post | FNPs |
| --- | --- | --- | --- | --- |
| | team Sam Kadlec | 4-9-0 | | 276 |

Yahoo Public 1317868
| | Team | RECORD | Post | FNPs |
| --- | --- | --- | --- | --- |
| | maria's Cool Team | 5-5-0 | | 276 |

Fantasy Website Drunken Pirate Slapfight Expert League
| | Team | RECORD | Post | FNPs |
| --- | --- | --- | --- | --- |
| | Football Diehards | 3-10-0 | 4th | 272 |

NFL-Managed 7584562
| | Team | RECORD | Post | FNPs |
| --- | --- | --- | --- | --- |
| | KA-nflFriday | 5-9-0 | | 261 |

Yahoo Public 1322279
| | Team | RECORD | Post | FNPs |
| --- | --- | --- | --- | --- |
| | maria's Tip-Top Team | 4-6-0 | | 258 |

Yahoo Public 1316796
| | Team | RECORD | Post | FNPs |
| --- | --- | --- | --- | --- |
| | sam926 | 4-6-0 | | 249 |

Yahoo Public 1327621
| | Team | RECORD | Post | FNPs |
| --- | --- | --- | --- | --- |
| | Emil's Team | 4-5-0 | | 243 |

Yahoo Public 1320436
| | Team | RECORD | Post | FNPs |
| --- | --- | --- | --- | --- |
| | maria's Neat Team | 4-6-0 | | 243 |

NFL-Managed 7496400
| | Team | RECORD | Post | FNPs |
| --- | --- | --- | --- | --- |
| | skwr | 6-8-0 | | 237 |

Yahoo Public 1327046
| | Team | RECORD | Post | FNPs |
| --- | --- | --- | --- | --- |
| | Emil's Team | 4-5-0 | | 237 |

2019 The Huddle Expert Auction
| | Team | RECORD | Post | FNPs |
| --- | --- | --- | --- | --- |
| | Football Diehards | 3-10-0 | 5th | 235 |

NFL-Managed 7495711
| | Team | RECORD | Post | FNPs |
| --- | --- | --- | --- | --- |
| | Sam was right | 4-10-0 | | 219 |

Yahoo Public 1318079
| | Team | RECORD | Post | FNPs |
| --- | --- | --- | --- | --- |
| | maria's Team | 3-7-0 | | 204 |

Yahoo Public 1320184
| | Team | RECORD | Post | FNPs |
| --- | --- | --- | --- | --- |
| | maria's Superb Team | 3-7-0 | | 204 |

Yahoo Public 1315991
| | Team | RECORD | Post | FNPs |
| --- | --- | --- | --- | --- |
| | Emil's Team | 1-10-0 | | 111 |

The Quest for the Holy Grail
| | Team | RECORD | Post | FNPs |
| --- | --- | --- | --- | --- |
| | Blue - No Red! | 0-0-0 | | 0 |

PRO FORECAST PPR MOCK DRAFT 2019
| | Team | RECORD | Post | FNPs |
| --- | --- | --- | --- | --- |
| | Jamey Eisenberg | 0-0-0 | | 0 |
Public League DC897D
| | Team | RECORD | Post | FNPs |
| --- | --- | --- | --- | --- |
| | SamKinison | 4-2- | | |

weeknee
Total Football FN points: 10336


Baseball Leagues

Yahoo Public 176530
| | Team | RECORD | Post | FNPs |
| --- | --- | --- | --- | --- |
| | Emil's Team | 79-119-12 | | 2634 |

Chicago 10-Team H2H Points
| | Team | RECORD | Post | FNPs |
| --- | --- | --- | --- | --- |
| | Sams Team SamK | 5-16-0 | | 267 |

Washington 10-Team H2H Points
| | Team | RECORD | Post | FNPs |
| --- | --- | --- | --- | --- |
| | Team Kadlec | 6-15-0 | | 207 |

Orvil's League 2019
| | Team | RECORD | Post | FNPs |
| --- | --- | --- | --- | --- |
| | Team Kadlec | 0-0-0 | | 0 |

HEADS or TAILS
| | Team | RECORD | Post | FNPs |
| --- | --- | --- | --- | --- |
| | sammy | 0-0-0 | | 0 |
Total Baseball FN points: 3108


Yahoo Public 263985
| | Team | RECORD | Post | FNPs |
| --- | --- | --- | --- | --- |
| | Emil's Team | 3-15-0 | | |
2018 Leagues

Football Leagues

Albuquerque Football League
| | Team | RECORD | Post | FNPs |
| --- | --- | --- | --- | --- |
| | Sam Kinison was Rght | 12-1-0 | 1st | 270 |

The Quest for the Holy Grail
| | Team | RECORD | Post | FNPs |
| --- | --- | --- | --- | --- |
| | Blue - No Red! | 7-6-0 | 1st | 220 |

ffWebMASTERS
| | Team | RECORD | Post | FNPs |
| --- | --- | --- | --- | --- |
| | Football Diehards | 8-5-0 | 2nd | 155 |

2018 Pro Forecast Mag 2 PPR TV League June 18th
| | Team | RECORD | Post | FNPs |
| --- | --- | --- | --- | --- |
| | Jake Ciely | 9-5-0 | 8th | 90 |

2018 The Huddle Expert Auction
| | Team | RECORD | Post | FNPs |
| --- | --- | --- | --- | --- |
| | Football Diehards | 6-7-0 | | 60 |

Heavyweights
| | Team | RECORD | Post | FNPs |
| --- | --- | --- | --- | --- |
| | 2DrUnK2LogIn | 4-9-0 | | |
Total Football FN points: 795

2017 Leagues

Football Leagues

2017 The Huddle Expert Auction
| | Team | RECORD | Post | FNPs |
| --- | --- | --- | --- | --- |
| | Football Diehards | 8-5-0 | 3rd | 117 |

The Quest for the Holy Grail
| | Team | RECORD | Post | FNPs |
| --- | --- | --- | --- | --- |
| | Blue - No Red! | 6-7-0 | 7th | 65 |

Albuquerque Football League
| | Team | RECORD | Post | FNPs |
| --- | --- | --- | --- | --- |
| | Sam Kinison was Rght | 5-8-0 | | 50 |

#SFB7 Invitational - Sidekicks
| | Team | RECORD | Post | FNPs |
| --- | --- | --- | --- | --- |
| | Football Diehards - Emil ... | 7-5-0 | | |
Total Football FN points: 232

2016 Leagues

Football Leagues

The Quest for the Holy Grail
| | Team | RECORD | Post | FNPs |
| --- | --- | --- | --- | --- |
| | Blue - No Red! | 10-3-0 | 6th | 107 |

Yahoo Public 454815
| | Team | RECORD | Post | FNPs |
| --- | --- | --- | --- | --- |
| | maria's Crazy Team | 6-8-0 | | 0 |

ffWebMASTERS
| | Team | RECORD | Post | FNPs |
| --- | --- | --- | --- | --- |
| | Football Diehards | 6-7-0 | | |

2016 The Huddle Expert Auction
| | Team | RECORD | Post | FNPs |
| --- | --- | --- | --- | --- |
| | Football Diehards | 9-4-0 | 6th | |
Total Football FN points: 107

2015 Leagues

Football Leagues

The Quest for the Holy Grail
| | Team | RECORD | Post | FNPs |
| --- | --- | --- | --- | --- |
| | Blue - No Red! | 9-4-0 | 1st | 240 |

Albuquerque Football League
| | Team | RECORD | Post | FNPs |
| --- | --- | --- | --- | --- |
| | Sam Kinison for 2015 | 5-7-1 | 2nd | 130 |

Heavyweights
| | Team | RECORD | Post | FNPs |
| --- | --- | --- | --- | --- |
| | 2DrUnK2LogIn | 6-7-0 | | |
Total Football FN points: 370

2014 Leagues

Football Leagues

The Quest for the Holy Grail
| | Team | RECORD | Post | FNPs |
| --- | --- | --- | --- | --- |
| | Blue - No Red! | 7-6-0 | | |

Albuquerque Football League
| | Team | RECORD | Post | FNPs |
| --- | --- | --- | --- | --- |
| | Sam Kinison for 2015 | 3-10-0 | | |
Total Football FN points: 0

2013 Leagues

Football Leagues

Albuquerque Football League
| | Team | RECORD | Post | FNPs |
| --- | --- | --- | --- | --- |
| | Kinison was right! | 4-9-0 | | |

The Quest for the Holy Grail
| | Team | RECORD | Post | FNPs |
| --- | --- | --- | --- | --- |
| | Blue - No Red! | 8-5-0 | | |

Heavyweights
| | Team | RECORD | Post | FNPs |
| --- | --- | --- | --- | --- |
| | 2DrUnK2DrAfT | 5-8-0 | | |
Total Football FN points: 0

2012 Leagues

Football Leagues

Heavyweights
| | Team | RECORD | Post | FNPs |
| --- | --- | --- | --- | --- |
| | 2DrUnK2DrAfT | 4-9-0 | | |

Albuquerque Football League
| | Team | RECORD | Post | FNPs |
| --- | --- | --- | --- | --- |
| | Kinison was right! | 3-10-0 | | |
Total Football FN points: 0

2011 Leagues

Football Leagues

The Quest for the Holy Grail
| | Team | RECORD | Post | FNPs |
| --- | --- | --- | --- | --- |
| | Blue - No Red! | 5-8-0 | 8th | 53 |

Albuquerque Football League
| | Team | RECORD | Post | FNPs |
| --- | --- | --- | --- | --- |
| | Kinison was right! | 9-4-0 | | |

Heavyweights
| | Team | RECORD | Post | FNPs |
| --- | --- | --- | --- | --- |
| | nates medium penis | 2-11-0 | | |
Total Football FN points: 53

2010 Leagues

Football Leagues

The Quest for the Holy Grail
| | Team | RECORD | Post | FNPs |
| --- | --- | --- | --- | --- |
| | Blue - No Red! | 11-2-0 | 4th | 128 |

Albuquerque Football League
| | Team | RECORD | Post | FNPs |
| --- | --- | --- | --- | --- |
| | Kinison was right! | 8-5-0 | | |
Total Football FN points: 128

2007 Leagues

Football Leagues

ffWebMASTERS
| | Team | RECORD | Post | FNPs |
| --- | --- | --- | --- | --- |
| | FF Pro Forecast Magazine | 11-2-0 | 1st | 260 |
Total Football FN points: 260

FFDiehards: DFS Jamie and Jason Live now! https://t.co/Evq4UUJhne https://t.co/F1DZf9MmeY

(10/10 2:8 PM)

FFDiehards: AMA with Bob Harris is live on youtube!!! https://t.co/Evq4UUJhne https://t.co/ARAivOJxeN

(10/9 4:0 PM)

FFDiehards: AMA with Bob Harris is live on youtube!!! https://t.co/Evq4UUJhne https://t.co/FUIaPE0fVP

(10/2 4:0 PM)

FFDiehards: DFS Jamie and Jason Live now! https://t.co/Evq4UUJhne https://t.co/HpY6dus3ZT

(9/26 2:6 PM)

FFDiehards: AMA with Bob Harris is live on youtube!!! https://t.co/Evq4UV0SLO https://t.co/pTonHAEvVq

(9/25 4:0 PM)
Sat, 9-24-2022 20:03

Two practice squad players are coming up for Sunday.

Sat, 9-24-2022 20:01

Free Press sports writers share their predictions for the Detroit Lions' game against the Minnesota Vikings in Minneapolis on Sunday (1 p.m., Fox):

Sat, 9-24-2022 19:57

Chase McLaughlin was elevated from the practice squad to the active roster.

Sat, 9-24-2022 19:54

Cowboys linebacker Micah Parsons was limited in Saturday's walkthrough practice after missing Thursday and Friday's work with an illness. The Cowboys list him as questionable for Monday Night Football. Parsons leads the NFL with four sacks, having recorded two in each of the first two games. Receiver Michael Gallup (knee) is trending toward making his [more]

Sat, 9-24-2022 19:47

Broncos head coach Nathaniel Hackett has made several questionable game-management decisions in his first two games on the job, and now the team is trying to rectify the situation. The Broncos have hired Jerry Rosburg with the title of senior assistant, and he will sit in the booth during games and advise Hackett on his [more]

Sat, 9-24-2022 19:44

Steelers vs Browns: Grading the offensive positional units

Sat, 9-24-2022 19:26

Van Jefferson appeared to be nearing a return, but he'll now miss at least four more games after landing on IR

Sat, 9-24-2022 19:17

The Vikings first-round pick hasn't made an impact yet this season. Is there a cause for concern?

Sat, 9-24-2022 19:05

The Chicago Bears have had just one punt return through the first two weeks. How does the Houston Texans special teams unit prepare?

Sat, 9-24-2022 19:01

Who replaces Micah Hyde? It's going to be Jaquan Johnson... You know of him, but get to know him better right here: