Kev Wheeler
Lutherville, Maryland
National Ranking:
Not Yet Ranked
Twitter
Website:
Draftwize.com
BioGraphy: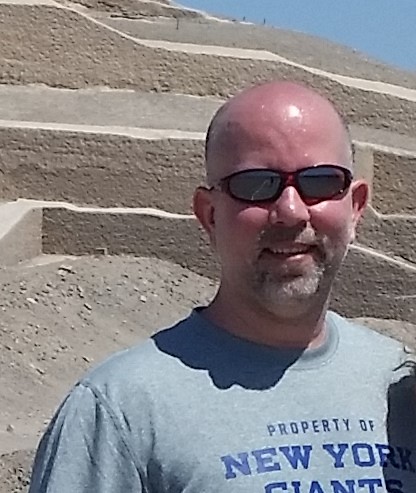 Fantasy Football Content http://Draftwize.com l Contributor http://FantasyPros.com l #KOTH2 #SFB9 #DWG5 Top 10 accuracy FantasyPros draft ranking 2017 Top 10 accuracy FantasyPros weekly rankings 2018 Second Overall in "Leader of the PAC" projections accuracy
2017 Leagues

Football Leagues

Scott Fish's Playoff League #SFPL
| | Team | RECORD | Post | FNPs |
| --- | --- | --- | --- | --- |
| | Wheeler | -- | | 0 |
Total Football FN points: 0

FF_Wheeler: @ericmcclung Certain people look for confirmation bias to support preconceived beliefs, others seek facts and the truth.

(3/6 1:27 AM)

FF_Wheeler: I spoke with 3 doctors (general prac, surgeon, and rheumatologist) about vaccine and they all told me the same thin… https://t.co/T7pXPQz9jk

(3/6 1:19 AM)

FF_Wheeler: @4for4football @2guysbrandon @themondaymommy @FF_Contrarian @hjchami @ApplePodcasts A great synopsis of the… https://t.co/7kY2zxNK66

(3/5 4:27 PM)

FF_Wheeler: RT @rotounderworld: Tales From the Underworld 5: #BattleZero https://t.co/oIkueam1YJ By @RayRayMarz https://t.co/3hhAgxwqWv

(3/5 4:24 PM)

FF_Wheeler: RT @DraftSharks: Best-Ball Strategy with @TodfromPa https://t.co/mNKNnGeNa3

(3/5 1:44 AM)
Sat, 3-6-2021 14:44

Discussed are ideas on the possible returns of both Gerald McCoy and Aldon Smith as well as Dan Quinn's impact as new Defensive Coordinator.

Sat, 3-6-2021 14:42

Backup QBs for Carson Wentz.

Sat, 3-6-2021 14:38

The Browns could benefit from other teams' cap casualties

Sat, 3-6-2021 14:34

Dolphins reportedly hire new coaching assistant

Sat, 3-6-2021 14:28

Gregory coached for 3 years in Detroit

Sat, 3-6-2021 14:06

Rams coach Sean McVay can't talk about quarterback Matthew Stafford until March 17, when the trade that brings him to L.A. from Detroit becomes official. Rams players can say whatever they want. Defensive lineman Michael Brockers recently told TMZ.com that there's a clear difference between Stafford and Jared Goff. "Is it a level up?" Brockers [more]

Sat, 3-6-2021 14:01

The Vikings make a deal with the Saints in this mock draft.

Sat, 3-6-2021 14:00

A full breakdown of what makes Ronnie Perkins an intriguing prospect.

Sat, 3-6-2021 13:28

Todd McShay crafts trade back scenario for Dolphins in latest mock

Sat, 3-6-2021 13:00

Price could be an issue, but the Titans should be taking a look at signing Curtis Samuel this offseason.