Kev Wheeler
Lutherville, Maryland
National Ranking:
Not Yet Ranked
Twitter
Website:
Draftwize.com
BioGraphy: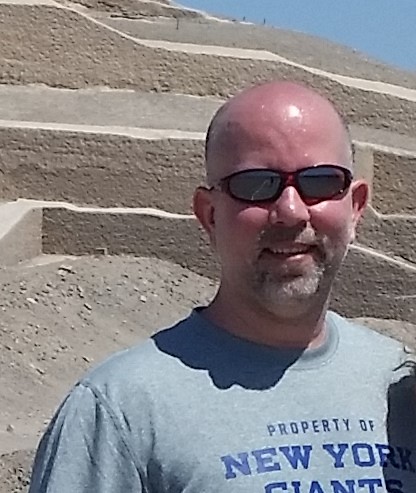 Fantasy Football Content http://Draftwize.com l Contributor http://FantasyPros.com l #KOTH2 #SFB9 #DWG5 Top 10 accuracy FantasyPros draft ranking 2017 Top 10 accuracy FantasyPros weekly rankings 2018 Second Overall in "Leader of the PAC" projections accuracy
2017 Leagues

Football Leagues

Scott Fish's Playoff League #SFPL
| | Team | RECORD | Post | FNPs |
| --- | --- | --- | --- | --- |
| | Wheeler | -- | | 0 |
Total Football FN points: 0

FF_Wheeler: RT @BestballNFL: Run to Daylight Podcast doing a live $125 Bestball with Billy Muzio https://t.co/QoTon8frT9

(6/20 11:46 PM)

FF_Wheeler: RT @FFMuzio: Another Bestball Championship @FFPC in the books. @BestballNFL and I drafted from the 6 hole. Plenty of smart drafters @ZK_FFB…

(6/20 11:39 PM)

FF_Wheeler: @Byronchenko @LopsidedTrades @politico Trash attracts trash

(6/20 7:45 PM)

FF_Wheeler: @CDCarter13 https://t.co/FtzgNksiWI

(6/20 2:49 PM)

FF_Wheeler: @SchaufDS Dynamic player... You're right tho, he's probably my new Cordarrelle Paterson

(6/20 12:20 AM)
Mon, 6-21-2021 11:12

Cowboys quarterback Dak Prescott's recovery from last year's ankle injury has been well documented this offseason and he's on track to be 100 percent for the start of the 2021 season. Prescott doesn't think that's the most significant development for the Cowboys on the offensive side of the ball, however. Prescott's absence might have grabbed [more]

Mon, 6-21-2021 10:55

Za'Darius Smith predicted a "dominant" season is coming for fellow Packers edge rusher Rashan Gary in 2021 and the team's defensive coaches believe he'll have some company on that front. Smith and Gary are joined by Preston Smith off the edge in Green Bay and outside linebackers coach Mike Smith said recently that he has [more]

Mon, 6-21-2021 10:43

Lost in the entire discussion and debate regarding whether players will or won't get the COVID vaccine is the unmistakable link between: (1) getting the vaccine; (2) being available to play; and (3) setting the stage for a season with reduced distractions. It's a simple, clear, bright-line bit of logic. Getting the shot(s) means one [more]

Mon, 6-21-2021 08:53

There will be no vaccination requirement for fans to attend Bills games this year. Erie County owns the Bills' stadium, and county officials have been saying they would not permit unvaccinated fans to attend Bills games this year. But on Sunday Erie County Executive Mark Poloncarz tweeted that the county has so few COVID-19 cases [more]

Mon, 6-21-2021 03:59

The Jacksonville Jaguars' next important event of the offseason will be training camp, which will take place in late July. However, before that occurs, the team will look to sign four of their nine draft picks, all of whom were drafted in the top-2 ...

Mon, 6-21-2021 03:45

The Baltimore Ravens are expecting big things out of J.K Dobbins in his 2nd year. He went into detail about what his goals are for this year

Mon, 6-21-2021 02:35

We check in with the Los Angeles Rams' last week of news, one of the Arizona Cardinals' division rivals.

Mon, 6-21-2021 01:04

Former Seattle Seahawks defensive end Cliff Avril stated that the team must find some consistency in 2021 to return to the Super Bowl.

Mon, 6-21-2021 00:19

An in-depth film breakdown of new Packers LB De'Vondre Campbell, who could be a starting candidate for new defensive coordinator Joe Barry.

Sun, 6-20-2021 23:53

We check in with the last week of the San Francisco 49ers, one of the Arizona Cardinals' division rivals.