Kyle Johnson
Johnstown, Colorado
National Ranking:
Not Yet Ranked
Facebook
Twitter
BioGraphy: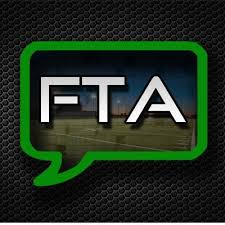 CEO of FantasyTeamAdvice producing season long draft guides as well as daily fantasy sports models for Draftkings, Fanduel, Yahoo and more
Favorite Quote:
"
So shines a good deed in a weak and weary world - Willy Wonka
"
FanTeamAdvice: RT @RapSheet: A statement from the NFL on the #Titans COVID-19 situation, along with a #Vikings update: https://t.co/6sgYhemxm4

(9/29 2:35 PM)

FanTeamAdvice: RT @FTAKJ: Imagine being up by 46 points and your opponent has one player left You don't feel comfortable because that player is Patrick M…

(9/29 3:50 AM)

FanTeamAdvice: RT @JayAguilar_: Thats 3-3 in NFL this season. Another solid Sunday in the books @FanTeamAdvice @jac3600 @AlexBlickle1 @FTAKJ https://t.co/…

(9/28 9:34 PM)

FanTeamAdvice: Through their first 3 games, here are the worst rushing offenses in the #NFL 2020: Worst - New York Giants - 56.7… https://t.co/nEaLS2W3c7

(9/28 8:42 PM)

FanTeamAdvice: RT @RapSheet: #Bears coach Matt Nagy announces the obvious: Nick Foles is now their starting QB.

(9/28 5:7 PM)
Tue, 9-29-2020 05:59

Ravens Week 3 stock report.

Tue, 9-29-2020 05:19

The Ravens lost on both sides of the ball.

Tue, 9-29-2020 05:16

Chargers coach Anthony Lynn said Chris Harris Jr. was undergoing further tests that reportedly revealed an injury that is expected to keep Harris out at least a month.

Tue, 9-29-2020 05:04

The Chiefs were the better team on Monday and showed it on both sides of the ball.

Tue, 9-29-2020 05:00

The list of 49ers on injured reserve may keep growing. Defensive end Dee Ford, who has missed Week Two with what was labeled as a neck injury and Week Three with what was called a back injury, could land on IR this week. "He's not going to play this week and we should decide in [more]

Tue, 9-29-2020 04:46

The Baltimore Ravens just can't seem to beat Patrick Mahomes and the Kansas City Chiefs, and after their latest loss Monday night, all they can do is hope for another shot down the road. Patrick Mahomes sliced up the Baltimore defense for 385 yards and four touchdowns in a 34-20 victory that really wasn't even that close. The Chiefs led 27-10 at halftime and let the margin shrink to seven points before Mahomes put together the clinching 13-play, 75-yard drive.

Tue, 9-29-2020 04:39

While Russell Wilson is setting records for the Seahawks Offense, their pass defense is setting records of their own and not the good kind. In the first three games of the season against the Atlanta Falcons, New England Patriots and Dallas Cowboys, the Seahawks have allowed an average of 430.7 yards per game passing. They [more]

Tue, 9-29-2020 04:16

Kansas City Chiefs quarterback Patrick Mahomes addresses the media after a Week 3 win against the Baltimore Ravens. This game is streaming live on the Yahoo Sports mobile app, or on NFL Network

Tue, 9-29-2020 04:13

Jackson had a bad day passing, but his receivers didn't help.

Tue, 9-29-2020 04:05

Patrick Mahomes put on a scintillating show while outperforming Lamar Jackson, and the Kansas City Chiefs deftly played the role of defending Super Bowl champions in a 34-20 thumping of the Baltimore Ravens on Monday night. Mahomes juked, danced, and jumped in and out of the pocket. The common thread was that just about everything he did worked against an overmatched Baltimore defense that had allowed only two touchdowns in its first two games.