Kyle Johnson
Johnstown, Colorado
National Ranking:
Not Yet Ranked
Facebook
Twitter
BioGraphy: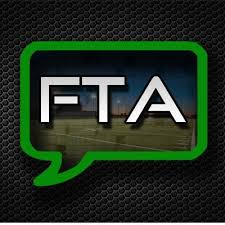 CEO of FantasyTeamAdvice producing season long draft guides as well as daily fantasy sports models for Draftkings, Fanduel, Yahoo and more
Favorite Quote:
"
So shines a good deed in a weak and weary world - Willy Wonka
"
FanTeamAdvice: RT @AlexBlickle1: Playing round 3 showdown? Lineups lock at 10am ET, which gives you time to swap in some guys at -1 if the cut moves... Th…

(7/11 1:30 PM)

FanTeamAdvice: Have you set your #DFS #PGA lineups for the #WorkdayCharityOpen yet? Our model is ready to rock and roll for week… https://t.co/U2sjatpOz2

(7/9 3:19 AM)

FanTeamAdvice: RT @ByeongHunAn: I had to do this for you @sam_golf ?????? https://t.co/brLtCjjd3v

(7/7 7:49 PM)

FanTeamAdvice: Ownerships are updated and ready to rock for #DFS #PGA at this week's #WorkdayCharityOpen ??… https://t.co/H5xzqokGhB

(7/7 3:16 PM)

FanTeamAdvice: RT @AlexBlickle1: Boooooooooom! Lots of FTA winners this week, sadly I was not included in that because I decided to play 90% EVR ??

(7/5 10:49 PM)
Mon, 7-13-2020 05:18

If the 49ers acquire Jamal Adams, he could learn to build his brand from Richard Sherman.

Mon, 7-13-2020 04:31

It's all fun and games in Orlando as players flood social media with videos of life from inside the NBA Bubble. Plus, Ravens star RB Mark Ingram stops by The Rush, revealing his thoughts on the possible cancelation of NFL pre season games, how he plans to log his first career NFL touchdown pass and which of his teammates reps his Heisman Trophy the hardest.

Mon, 7-13-2020 04:11

Texans safety Michael Thomas explains why Colin Kaepernick is still up to the demands of playing in the NFL despite years away from the field.

Mon, 7-13-2020 04:10

Washington's NFL team will get rid of the name 'Redskins' on Monday, according to multiple reports. USA Today, ESPN, The Washington Post, Washington Times and Sports Business Journal reported Sunday night that owner Dan Snyder is set to "retire" the name. Yahoo, on Saturday, reported a name change was imminent.

Mon, 7-13-2020 03:50

Rodney Hudson has been one of the NFL's best centers for a long time.

Mon, 7-13-2020 03:50

Washington is reportedly set to retire 'Redskins' on Monday, which caused several fans to get emotional on Twitter about the team's success over the years.

Mon, 7-13-2020 01:46

The NFL has asked partners to begin scrubbing "Redskins" from their platforms in anticipation of a name change coming in the next day or two.

Mon, 7-13-2020 00:13

Henry Ruggs' sure hands will be valuable for the Raiders in 2020.

Sun, 7-12-2020 22:29

Packers quarterback Aaron Rodgers participated in this weekend's American Century Championship. He hopes to be participating (along with all other NFL players) in this year's football season. Asked for his "top of mind" concern as Rodgers enters his 16th season and chases his second Super Bowl win, Rodgers was blunt. "I think top of mind [more]

Sun, 7-12-2020 21:09

Dwayne Haskins continues to work with high profile wide receivers leading up to training camp.
1

Christian McCaffrey

RB

2

Ezekiel Elliott

RB

3

Chris Carson

RB

4

DeAndre Hopkins

WR

5

Michael Thomas

WR

6

Saquon Barkley

RB

7

Tyreek Hill

WR

8

Joe Mixon

RB

9

Derrick Henry

RB

10

Leonard Fournette

RB