Kyle Johnson
Johnstown, Colorado
National Ranking:
Not Yet Ranked
Facebook
Twitter
BioGraphy: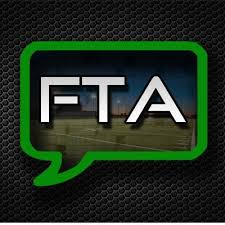 CEO of FantasyTeamAdvice producing season long draft guides as well as daily fantasy sports models for Draftkings, Fanduel, Yahoo and more
Favorite Quote:
"
So shines a good deed in a weak and weary world - Willy Wonka
"
FanTeamAdvice: @jac3600 @BellCowBack mainly instead of maile

(4/2 8:31 PM)

FanTeamAdvice: @jac3600 @BellCowBack Did your phone autocorrect to Luke Maile's last name here?

(4/2 8:19 PM)

FanTeamAdvice: RT @jac3600: OK gamers! The #MarchMadness #16BitSNESTournament has begun! My 8-bit one was fun so let's see what we can do with this. E…

(4/2 7:2 PM)

FanTeamAdvice: RT @jac3600: CHAMPIONSHIP GAME (please RT!)

(3/30 1:13 AM)

FanTeamAdvice: RT @jac3600: March Madness #8BitNESTournament It's FINAL 4 TIME!! Duck Hunt is STILL going, and the OG Mario outlasted its sequels! Will…

(3/28 11:58 PM)
Thu, 4-2-2020 21:38

Here in 2020, in need of a replacement for the best quarterback ever, Bill Belichick seems to be sticking to what he's always believed.

Thu, 4-2-2020 21:21

On a special edition of the the Yahoo Fantasy Football Podcast, Liz Loza and Eric Edholm break down NFL Prospect CeeDee Lamb and the key stats that defines the former Oklahoma wide receiver. Subscribe to the Yahoo Fantasy Football Podcast on Apple Podcasts, Spotify or wherever you get your podcasts.

Thu, 4-2-2020 21:10

Titans running back Derrick Henry has signed a franchise tender that puts him under contract for the 2020 season as Tennessee works toward reaching a long-term deal with the 2019 NFL rushing leader. Team officials announced Thursday that Henry had signed the tender.

Thu, 4-2-2020 20:44

The New York Giants are giving free-agent linebacker Kyler Fackrell a chance to show that his 2019 season wasn't as bad as the numbers suggest. It's a one-year shot for Fackrell to prove his 10 1/2 sack season in 2018 with the Green Bay Packers wasn't a fluke. It will cost the Giants, too.

Thu, 4-2-2020 20:19

Eric Ebron isn't worried about Ben Roethlisberger's surgically repaired right elbow. The same goes for Ebron's balky ankle, which the newly signed Pittsburgh Steelers tight end said had "a whole lot of mess" in it before getting cleaned up in December. While Ebron acknowledged he wouldn't quite be ready to go if the season started this week, he quickly pointed out that it doesn't.

Thu, 4-2-2020 19:49

Tom Brady has his backup.

Thu, 4-2-2020 19:23

The Green Bay Packers have signed wide receiver Devin Funchess as he tries to bounce back from an injury-shortened 2019 season. Funchess played for the Indianapolis Colts last year but went on injured reserve after breaking his collarbone in a season-opening 30-24 overtime loss to the Los Angeles Chargers. The 25-year-old Funchess spent his first four NFL seasons with the Carolina Panthers, who selected him out of Michigan in the second round of the 2015 draft.

Thu, 4-2-2020 19:20

The New Orleans Saints have agreed to bring back free agent cornerback P.J. Williams. General manager Mickey Loomis said Thursday the Saints were bringing Williams back, though terms of the new contract have not been released. Williams, who entered the NFL when the Saints selected him in the third round of the 2015 draft out of Florida State, played regularly as a nickel back and also filled in at cornerback last season.

Thu, 4-2-2020 19:19

The decision to cut all in-person visits will make evaluating players with off-field issues even trickier now. Will teams end up passing on the next Dak Prescott?

Thu, 4-2-2020 19:00

Pro Football Focus has the ex-Notre Dame defensive end as a first-round pick in its latest mock draft.
1

Christian McCaffrey

RB

2

Ezekiel Elliott

RB

3

Chris Carson

RB

4

DeAndre Hopkins

WR

5

Michael Thomas

WR

6

Saquon Barkley

RB

7

Tyreek Hill

WR

8

Joe Mixon

RB

9

Derrick Henry

RB

10

Leonard Fournette

RB