Jamie Calandro
Ellsworth, Maine
National Ranking:
Not Yet Ranked
Twitter
Website:
FantasyTeamAdvice
BioGraphy: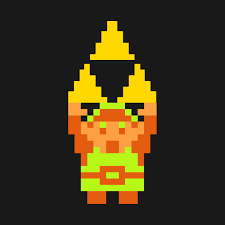 Jamie is the President of Operations at www.fantasyteamadvice.com. He has been playing fantasy sports since 1999 and has won multiple titles in both the NFBC and NFFC. His specialty lies in the DFS world where he is a seasoned player and cash game specialist on both FanDuel and DraftKings. Jamie was a finalist for 2018 FSWA Basketball Writer of the Year and is the 2016 FantasyPros Daily Fantasy Accuracy Cup Champion along with the 2017 DFS Wars Champion. He is an active member of the fantasy sports community, three time participant in the Scott Fish Bowl, and is eager to help the industry flourish.
Favorite Quote:
"
"Playoffs???"
"
jac3600: RT @JJGosh: It's not another $15k GPP takedown, but still not bad for a $5 entry! I see you @AlexBlickle1 #DFS #DraftKings @FanTeamAdvice…

(9/26 2:21 AM)

jac3600: @Gil_Brandt Patrick Mahomes was definitely #5

(9/26 2:17 AM)

jac3600: @DoOrDieNasty @GressickPm In case you're interested, I just posted a portion of my game-by-game breakdown as well.… https://t.co/YocDsmGTwd

(9/26 2:6 AM)

jac3600: Here is a sneak preview of my FULL game-by-game breakdown packed full of analysis for this Sunday's week 3 #DFS… https://t.co/Fp7sMd2TEv

(9/26 2:4 AM)

jac3600: @GressickPm @DoOrDieNasty Agree with this

(9/26 1:45 AM)
Fri, 9-25-2020 21:55

Warren Sharp gives a detailed breakdown of two of the week's most highly-anticipated games. (Dale Zanine-USA TODAY Sport)

Fri, 9-25-2020 21:54

The Rams entered the week with a couple of injury issues in their offensive backfield and they've resolved themselves in different ways. Cam Akers missed his third straight day of practice with injured ribs on Friday. He was ruled out for Sunday's game against the Bills a short time later. Malcolm Brown had surgery to [more]

Fri, 9-25-2020 21:48

Outside linebacker Vic Beasley Jr. appears ready for his long-awaited debut with the Tennessee Titans. The man who led the NFL with 15 1/2 sacks in 2016 spent all of this year's preseason on the non-football injury list with a knee injury. Beasley finally passed his physical Sept. 5 but didn't practice for a full week until this week.

Fri, 9-25-2020 21:38

The Jets will have a very difficult matchup on the road against a talented Indianapolis Colts team in Week 3. SNY NFL Insider Ralph Vacchiano explains that for the Jets to have a chance, head coach Adam Gase needs to ditch his conservative game plan and let QB Sam Darnold sling the ball.

Fri, 9-25-2020 21:37

The banged-up 49ers look to close out their extended East Coast swing with a win over the Giants.

Fri, 9-25-2020 21:28

The Las Vegas Raiders will be without speedy rookie receiver Henry Ruggs III this week because of injuries to his knee and hamstring. Ruggs was ruled out Friday for Sunday's game against the New England Patriots, along with starting right tackle Trent Brown and linebacker Nick Kwiatkoski. Brown has been sidelined by a calf injury since leaving the opener at Carolina after one series.

Fri, 9-25-2020 21:23

Warren Sharp breaks down some of the notable Week 3 games from an analytics and betting perspective. (Brian Fluharty-USA TODAY Sports)

Fri, 9-25-2020 21:20

If the Giants are to defeat the injury-riddled San Francisco 49ers in Week 3, someone needs to step in and make up for the loss of running back Saquon Barkley. SNY NFL Insider Ralph Vacchiano points to newly acquired running back Devonta Freeman as well as Dion Lewis as potential candidates to fill that role.

Fri, 9-25-2020 21:07

Already down two wide receivers, the Jets may also be without Braxton Berrios on Sunday.

Fri, 9-25-2020 21:07

The New Orleans Saints visited with free agent cornerback Ken Crawley, who started 27 games in 42 appearances with them from 2016 to 2019.