Jorge Edwards
Dumfries, Virginia
National Ranking:
Not Yet Ranked
Facebook
Twitter
Website:
Fantasy In Frames
BioGraphy: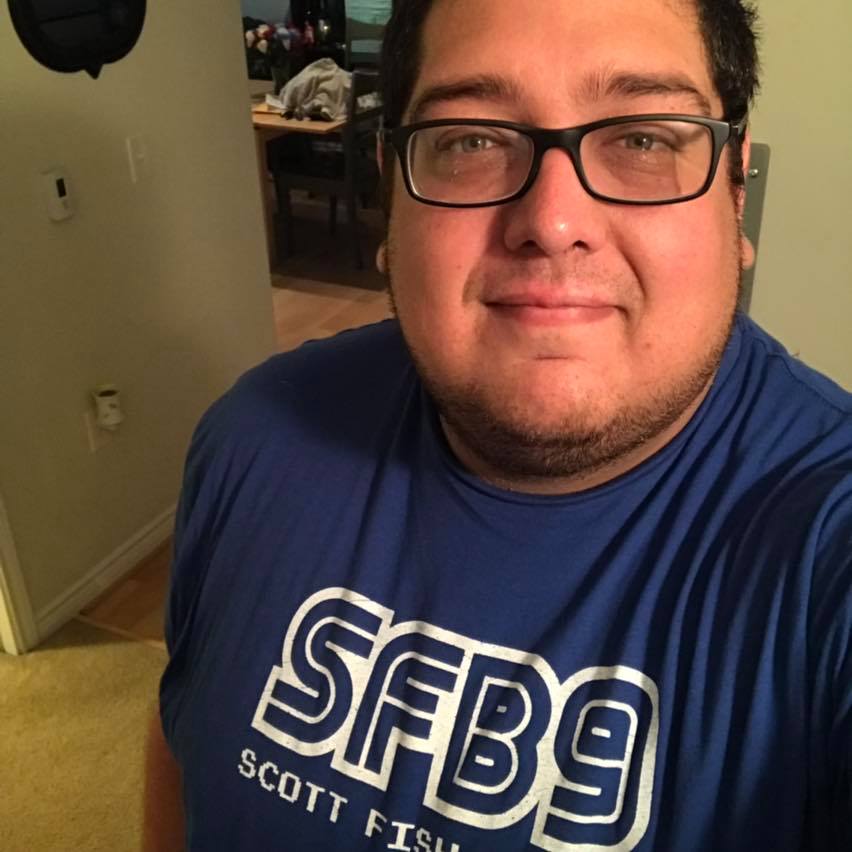 I've been the creator, owner, head writer, podcast host, content & brand manager of FantasyInFrames.com since July 2017. I've enjoyed putting together quality fantasy football content with the help of a tremendous staff over the past couple of seasons, and am very much excited for what the future holds for all of us!
JorgeBEdwards: RT @FFjunkie_: @4thAndFrames moves to Thursday this week, 8:00 PM ET - @JorgeBEdwards @natemarcum and I will be talking week 6 #FantasyFoot…

(10/14 11:21 PM)

JorgeBEdwards: RT @FF_Terminator: I was joined by both my co-hosts @DaBeezyBFF & @FantasyFBStoner and we not only answer all your pressing questions. Is T…

(10/14 9:35 PM)

JorgeBEdwards: @DaveKluge You're not wrong!

(10/14 9:7 PM)

JorgeBEdwards: RT @pfref: Worst passer rating allowed by a defender when targeted, min. 10 targets: 1. Brandon Stephens - 158.3 2. CJ Henderson - 156.2 3.…

(10/14 8:57 PM)

JorgeBEdwards: RT @dropthemikeFF: It's almost time for Thursday Night Football!! Which Tampa Bay wide receiver will be the MAN tonight?? Let me know!!! @M…

(10/14 8:47 PM)
Tue, 12-20-2022 15:07

The Packers kept their season alive by beating two bad teams. The real test for Matt LaFleur's team in this playoff chase is coming on Christmas Day.

Tue, 12-20-2022 14:59

"GMFB" react to the Green Bay Packers win vs. the Los Angeles Rams in Week 15.

Tue, 12-20-2022 14:56

Miles Sanders had just three rushes in the first half against Chicago on Sunday, and Eagles head coach Nick Sirianni admitted he could've taken a better approach. By Reuben Frank

Tue, 12-20-2022 14:55

Evaluating Sam Darnold's performance in the Panthers' Week 15 loss to the Steelers

Tue, 12-20-2022 14:55

New York Giants head coach Brian Daboll explains his new goatee and why he plans to keep it ... for now.

Tue, 12-20-2022 14:49

Gardner Minshew wanted to be a starter when he filled in for Jalen Hurts last season. Will he get the chance against the Cowboys?

Tue, 12-20-2022 14:45

#Chiefs RB Jerick McKinnon provided rookie RB Isiah Pacheco with some sage wisdom after his fumble against the #Texans in Week 15.

Tue, 12-20-2022 14:45

Travis Etienne says Trevor Lawrence is back to having the swagger he had at Clemson.

Tue, 12-20-2022 14:32

The Seahawks are signing wide receiver Laquon Treadwell to their active roster, according to a report by Adam Schefter at ESPN.

Tue, 12-20-2022 14:28

The Packers played a winning style and kept their playoff hopes alive on Monday night. Here are three things that stood out from a 24-12 win over the Rams on MNF.