Matt Okada
Los Angeles, California
National Ranking:
7641
Twitter
BioGraphy: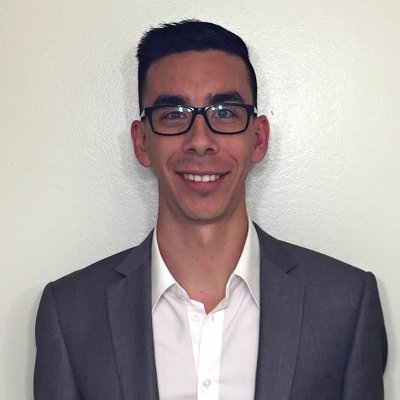 Matt Okada is a co-host of the Redshirts Fantasy Football Podcast and an editorial researcher at the NFL Network. He has been playing fantasy for nigh on a decade, writing fantasy content for half that time, and working for the Network since last fall. Okada (as most of the fantasy community calls him), is a Southern California guy — without the surfer hair — but grew up a diehard Patriots fan. He started playing fantasy football in college with dorm-mates and friends and it quickly became an obsession. He launched multiple leagues, commissioning most of them and making Week in Review videos for this league mates as an excuse to talk fantasy football. Eventually, he found an opportunity to talk even more fantasy as a writer for TheFantasyAuthority.com, and later transitioned that into writing opportunities with several other top fantasy sites. Still not satisfied with the amount of fantasy content in his life, Okada helped launch a podcast with a couple fellow TFA writers. He and Matthew Betz now co-host the Redshirts Fantasy Football Podcast on a weekly basis, covering all facets and formats of the game and wavering constantly between hard analysis and completely nonsensical tomfoolery. By a strange combination of coincidence, luck, and passion, Okada has now turned his fantasy "career" into an actual career as a researcher at the NFL Network. He works with players, coaches, NFL legends, network talent (and Adam Rank), churning out stats and nuggets and arguing with his coworkers about whether Julian Edelman will be Hall of Famer. You can find Okada on Twitter @MattOkada and check out the Redshirts podcast anywhere podcasts are found.
2019 Leagues

Football Leagues

Nerd Herd Part Deux
| | Team | RECORD | Post | FNPs |
| --- | --- | --- | --- | --- |
| | Betz and Okada | 7-6-0 | 5th | 797 |

The Pros & Joes Dynasty League
| | Team | RECORD | Post | FNPs |
| --- | --- | --- | --- | --- |
| | The House of the Rising S... | 0-0-0 | | 0 |
Total Football FN points: 797

MattOkada: @ballblastFB @BallBlastEm #getalittleballsy https://t.co/TrxhauJn9n

(6/15 2:3 AM)

MattOkada: @BallBlastEm @ballblastFB It's definitely not a bold take to say it could happen. It's a little bold to project it,… https://t.co/OGrEnuhOkp

(6/15 2:1 AM)

MattOkada: @MadScientistFF YAAAAAAAASSSS!!!!! https://t.co/sjnjZMVsCP

(6/14 5:40 PM)

MattOkada: @MarcasG https://t.co/5HZpF7xkfS

(6/9 10:4 PM)

MattOkada: @TheFantasyCam @andyholloway @jasonffl @FFHitman @JonHelmkamp @TheFantasyEng @dynasty_jake @RayGQue @KyleYNFL… https://t.co/YCBpiuCsSs

(6/6 9:3 PM)
Tue, 6-15-2021 07:16

The last two seasons haven't gone swimmingly for San Francisco 49ers receiver Mohamed Sanu. He's been a part of four different teams and had injuries contribute to a drop in production since his peak form with the Atlanta Falcons in 2018. However, back in San Francisco with a coaching staff he's very familiar with, 49ers [more]

Tue, 6-15-2021 05:22

The New England Patriots made several additions to their roster through free agency this offseason in an attempt to course-correct from a down season after the departure of Tom Brady. Matthew Slater, the longest-tenured member of the Patriots, is encouraged by the additions to the team this spring but knows that opening the checkbook isn't [more]

Tue, 6-15-2021 04:26

Four receivers from the University of Alabama have been selected inside the Top 15 of the NFL Draft in the last two years. Jaylen Waddle and Devonta Smith were both off the board by the tenth overall selection in this year's draft while Henry Ruggs III and Jerry Jeudy were the 12th and 15th overall [more]

Tue, 6-15-2021 03:09

Second-year cornerback Jaylon Johnson was dubbed the Bears' biggest X-factor in 2021.

Tue, 6-15-2021 03:00

San Francisco 49ers running backs coach Bobby Turner won a lifetime achievement award from the PFWA.

Tue, 6-15-2021 03:00

The Chicago Bears defensive line remains one of the most respected in the NFL, according to Pro Football Focus.

Tue, 6-15-2021 02:01

New England Patriots linebacker Dont'a Hightower is impressing Bill Belichick

Tue, 6-15-2021 01:53

The San Francisco 49ers made nine promotions and two new additions to their personnel department.

Tue, 6-15-2021 01:12

We're finally getting a look at QB Justin Fields wearing a Bears jersey - and it isn't photoshopped!

Tue, 6-15-2021 00:44

Justin Skule cleared waivers and returned to the San Francisco 49ers on Injured Reserve.