Matt Okada
Los Angeles, California
National Ranking:
7641
Twitter
BioGraphy: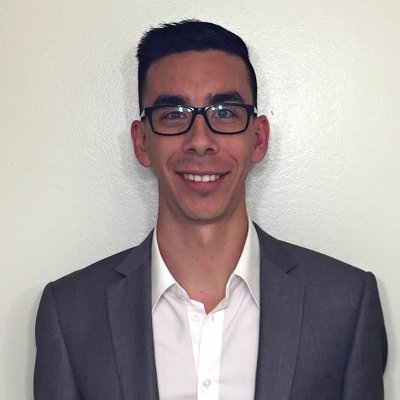 Matt Okada is a co-host of the Redshirts Fantasy Football Podcast and an editorial researcher at the NFL Network. He has been playing fantasy for nigh on a decade, writing fantasy content for half that time, and working for the Network since last fall. Okada (as most of the fantasy community calls him), is a Southern California guy — without the surfer hair — but grew up a diehard Patriots fan. He started playing fantasy football in college with dorm-mates and friends and it quickly became an obsession. He launched multiple leagues, commissioning most of them and making Week in Review videos for this league mates as an excuse to talk fantasy football. Eventually, he found an opportunity to talk even more fantasy as a writer for TheFantasyAuthority.com, and later transitioned that into writing opportunities with several other top fantasy sites. Still not satisfied with the amount of fantasy content in his life, Okada helped launch a podcast with a couple fellow TFA writers. He and Matthew Betz now co-host the Redshirts Fantasy Football Podcast on a weekly basis, covering all facets and formats of the game and wavering constantly between hard analysis and completely nonsensical tomfoolery. By a strange combination of coincidence, luck, and passion, Okada has now turned his fantasy "career" into an actual career as a researcher at the NFL Network. He works with players, coaches, NFL legends, network talent (and Adam Rank), churning out stats and nuggets and arguing with his coworkers about whether Julian Edelman will be Hall of Famer. You can find Okada on Twitter @MattOkada and check out the Redshirts podcast anywhere podcasts are found.
2019 Leagues

Football Leagues

Nerd Herd Part Deux
| | Team | RECORD | Post | FNPs |
| --- | --- | --- | --- | --- |
| | Betz and Okada | 7-6-0 | 5th | 797 |

The Pros & Joes Dynasty League
| | Team | RECORD | Post | FNPs |
| --- | --- | --- | --- | --- |
| | The House of the Rising S... | 0-0-0 | | 0 |
Total Football FN points: 797

MattOkada: RT @BallBlastEm: WEEK 6 #FantasyFootball Start/Sit #NFL Every game. Every player. ?? = Best Plays of the Week! ?? = Good Start ?? = Sleep…

(10/14 4:53 PM)

MattOkada: RT @FFballblast: @mfd_85 @BallBlastEm Incredibly, @BallBlastEm, me and @MattOkada were ALL top-5 on Ekeler heading into this season. https:…

(10/14 2:18 AM)

MattOkada: @MichaelFFlorio Please keep these coming, I have Myles Gaskin in the research league ?? … my top 3 skill position pl… https://t.co/L8ECG1grNA

(10/14 2:0 AM)

MattOkada: @MichaelFFlorio When you have Ridley and Woods in the NFLResearch league and read this tweet … https://t.co/Cn6PsYLGeV

(10/13 9:11 PM)

MattOkada: Kyler Murray will never be a true franchise QB, owing to his lack of height … ????????????????????????????????????

(10/13 8:19 PM)
Sun, 12-5-2021 19:03

Follow along with Lauren Carpenter as she keeps you up-to-date with all the action from around the league during the 1:00 and 4:00 pm ET slate games. (Kim Klement-USA TODAY Sports)

Sun, 12-5-2021 18:58

Joe Brady was hired to the Carolina Panthers with a lot of fanfare. He lasted one-and-a-half seasons after the team announced his firing Sunday.

Sun, 12-5-2021 18:57

In his last game before facing the Browns last Sunday night, Ravens quarterback Lamar Jackson was blitzed repeatedly by Miami defensive backs. Against Cleveland, the blitzes didn't happen as frequently. On Sunday, what will the Steelers do against Jackson? That's for coach Mike Tomlin to know and Jackson, the Ravens, and everyone else to eventually [more]

Sun, 12-5-2021 18:55

Will today be the day? While the Vikings dominated the first quarter, the winless Lions have a lead after Minnesota settled for a pair of field goals. Quarterback Jared Goff fired a seed to tight end T.J. Hockenson over the middle for a 9-yard touchdown. With the extra point, the Lions had a 7-6 lead. [more]

Sun, 12-5-2021 18:51

Watch: #Eagles' Gardner #Minshew, Dallas #Goedert connect for 2nd touchdown hookup of first half vs. New York #Jets

Sun, 12-5-2021 18:48

The Chargers have a significant injury concern on their defense. Los Angeles announced star edge rusher Joey Bosa is being evaluated for a head injury. It's unclear exactly when Bosa may have suffered the injury. But he was shown on the CBS broadcast walking to the locker room midway through the first quarter. Bosa suffered [more]

Sun, 12-5-2021 18:48

A big injury setback.

Sun, 12-5-2021 18:47

The Jets offense is moving the ball as well as it has all season, but their kicker and defense haven't been able to help them keep a lead. Eagles quarterback Gardner Minshew and tight end Dallas Goedert hooked up for their second touchdown of the first half less than a minute into the second quarter [more]

Sun, 12-5-2021 18:45

Gardner Minshew and Dallas Goedert are off to a red-hot start for the Eagles against the Jets.

Sun, 12-5-2021 18:44

Facing the top-seeded Cardinals in the rain and bad field conditions, things were pretty ugly for the Bears offense in the first quarter.