Matt Okada
Los Angeles, California
National Ranking:
7641
Twitter
BioGraphy: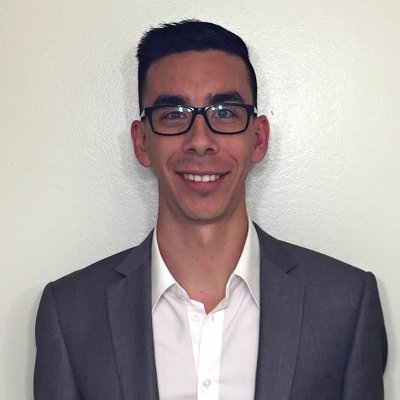 Matt Okada is a co-host of the Redshirts Fantasy Football Podcast and an editorial researcher at the NFL Network. He has been playing fantasy for nigh on a decade, writing fantasy content for half that time, and working for the Network since last fall. Okada (as most of the fantasy community calls him), is a Southern California guy — without the surfer hair — but grew up a diehard Patriots fan. He started playing fantasy football in college with dorm-mates and friends and it quickly became an obsession. He launched multiple leagues, commissioning most of them and making Week in Review videos for this league mates as an excuse to talk fantasy football. Eventually, he found an opportunity to talk even more fantasy as a writer for TheFantasyAuthority.com, and later transitioned that into writing opportunities with several other top fantasy sites. Still not satisfied with the amount of fantasy content in his life, Okada helped launch a podcast with a couple fellow TFA writers. He and Matthew Betz now co-host the Redshirts Fantasy Football Podcast on a weekly basis, covering all facets and formats of the game and wavering constantly between hard analysis and completely nonsensical tomfoolery. By a strange combination of coincidence, luck, and passion, Okada has now turned his fantasy "career" into an actual career as a researcher at the NFL Network. He works with players, coaches, NFL legends, network talent (and Adam Rank), churning out stats and nuggets and arguing with his coworkers about whether Julian Edelman will be Hall of Famer. You can find Okada on Twitter @MattOkada and check out the Redshirts podcast anywhere podcasts are found.
2019 Leagues

Football Leagues

Nerd Herd Part Deux
| | Team | RECORD | Post | FNPs |
| --- | --- | --- | --- | --- |
| | Betz and Okada | 7-6-0 | 5th | 797 |

The Pros & Joes Dynasty League
| | Team | RECORD | Post | FNPs |
| --- | --- | --- | --- | --- |
| | The House of the Rising S... | 0-0-0 | | 0 |
Total Football FN points: 797

MattOkada: RT @BallBlastEm: WEEK 6 #FantasyFootball Start/Sit #NFL Every game. Every player. ?? = Best Plays of the Week! ?? = Good Start ?? = Sleep…

(10/14 4:53 PM)

MattOkada: RT @FFballblast: @mfd_85 @BallBlastEm Incredibly, @BallBlastEm, me and @MattOkada were ALL top-5 on Ekeler heading into this season. https:…

(10/14 2:18 AM)

MattOkada: @MichaelFFlorio Please keep these coming, I have Myles Gaskin in the research league ?? … my top 3 skill position pl… https://t.co/L8ECG1grNA

(10/14 2:0 AM)

MattOkada: @MichaelFFlorio When you have Ridley and Woods in the NFLResearch league and read this tweet … https://t.co/Cn6PsYLGeV

(10/13 9:11 PM)

MattOkada: Kyler Murray will never be a true franchise QB, owing to his lack of height … ????????????????????????????????????

(10/13 8:19 PM)
Fri, 9-30-2022 23:48

Do the Steelers need to share the load between Najee Harris and Jaylen Warren?

Fri, 9-30-2022 23:45

Havenstein's status remains uncertain, though he wasn't listed on the #Rams' injury report and practiced for the second time this week on Friday.

Fri, 9-30-2022 23:41

NFL Network's Thomas Davis shares three ways the Baltimore Ravens can pull off the upset against the Buffalo Bills in Week 4 of the 2022 NFL regular season.

Fri, 9-30-2022 23:40

NFL Network insider Mike Garafolo: New England Patriots quarterback Mac Jones is officially out vs. the Green Bay Packers, with Patriots backup quarterback Brian Hoyer in line to start.

Fri, 9-30-2022 23:22

NFL Network's insider Mike Garafolo gives injury updates on New Orleans Saints quarterback Jameis Winston, wide receiver Michael Thomas.

Fri, 9-30-2022 23:22

With a sixth-round draft pick replacing the injured Rashawn Slater, Justin Herbert and the Chargers offense could be in for a rough game against the Texans.

Fri, 9-30-2022 23:12

The Bears injury report for Friday had bad news for David Montgomery and Jaylon Johnson, and good news for Roquan Smith and Velus Jones Jr.

Fri, 9-30-2022 23:06

A look at some causes for concern as the Los Angeles Chargers gear up to face the Houston Texans.

Fri, 9-30-2022 23:04

Raheem Morris had glowing remarks on how Terrell Lewis has performed to begin the season, saying he's the 'best version of himself'.

Fri, 9-30-2022 22:59

There's one thing we can all agree on: Tua Tagovailoa had no business being on the field. The Miami Dolphins quarterback was taken away on a stretcher with a concussion during a prime-time game against the Cincinnati Bengals on Thursday, an especially frightening incident because it came a mere four days after another hard hit against the Buffalo Bills left him wobbly. 'I'm sick,' former NFL linebacker Emmanuel Acho said in a video posted to Twitter.