Shane Bliss
National Ranking:
Not Yet Ranked
Twitter
BioGraphy: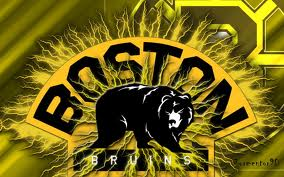 I work in Education as a Principal. I also write and podcast for The Fantasy Football Auction. I play fantasy football and golf the most with some hockey and baseball. I coach hockey and am a chauffeur to my two girls who are avid in almost every sport (which I love). When I can I like to sneak away to my tree stand to hunt deer.
Favorite Quote:
"
If you ain't first, your last. "Rickie Bobbie" lol
"
mrblistr: RT @TheGolfOntario: GOLF IS SAFE?? And it is incredibly important for the mental and physical well-being of so many. It is time to reopen…

(5/8 1:18 AM)

mrblistr: @Patriots @budlight #TakeSummerByTheCoolers + #Sweepstakes + @Patriots + @budlight

(5/8 1:17 AM)

mrblistr: RT @Patriots: Kickin' off the weekend with a chance to win ?? Reply to this tweet with "#TakeSummerByTheCoolers + #Sweepstakes + @Patriots…

(5/8 1:14 AM)

mrblistr: RT @gregstecroix: #MentalHealthWeek #PhysicalActivity #LetUsGolf #LetUsPlay https://t.co/JwTYAjatvc

(5/8 1:13 AM)

mrblistr: @mikelalonde1 @DJohnsonPGA @TaylorMadeGolf @mrmac87 @ha_u_doin Yessir would be nice upgrade for us all!

(4/29 12:40 PM)
Wed, 5-12-2021 14:08

Here is everything we know about the New York Giants' 2021 schedule.

Wed, 5-12-2021 14:03

The NFL schedule release Wednesday is already generating buzz. We know the Detroit Lions will host the San Francisco 49ers in Week 1.

Wed, 5-12-2021 14:00

According to reports, the Chicago Bears will play the Detroit Lions on Thanksgiving during the 2021 NFL Season.

Wed, 5-12-2021 13:41

The Dan Campbell era kicks off at home against the 49ers

Wed, 5-12-2021 13:40

Pack your bags! Dolphins to head overseas, face Jaguars in the UK

Wed, 5-12-2021 13:38

Not only is Kendricks one of the best linebackers in the NFL, he's great in the community as well.

Wed, 5-12-2021 13:35

Bills vs. Steelers in Week 1.

Wed, 5-12-2021 13:34

The defending champion Buccaneers will host the Cowboys, the Rams will finally show off their new stadium to fans while hosting the Bears, and Aaron Rodgers will be playing in the late afternoon window on FOX whether he's on the Packers or the Broncos. Those are a few of the highlights from the 2021 NFL [more]

Wed, 5-12-2021 13:28

The biggest game of the year comes at the tail week of its fourth week. Master Tesfatsion of Bleacher Report reports that the Patriots will host the Buccaneers on October 3. Per the report, it's a Sunday night game. Unless Brady plays eight more years in Tampa or ends up with a different team, it's [more]

Wed, 5-12-2021 13:28

From the Cowboys-Buccaneers opener to the "Monday Night Football" capper, Week 1 of the 2021 NFL schedule has plenty of juicy matchups.