Shane Bliss
National Ranking:
Not Yet Ranked
Twitter
BioGraphy: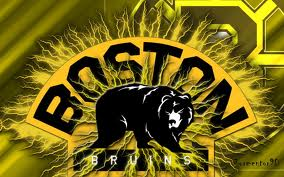 I work in Education as a Principal. I also write and podcast for The Fantasy Football Auction. I play fantasy football and golf the most with some hockey and baseball. I coach hockey and am a chauffeur to my two girls who are avid in almost every sport (which I love). When I can I like to sneak away to my tree stand to hunt deer.
Favorite Quote:
"
If you ain't first, your last. "Rickie Bobbie" lol
"
mrblistr: Taking a page out of the Eagles throw the game playbook #puntingwtf

(1/11 3:52 AM)

mrblistr: @LateRoundQB My thoughts exactly....

(1/11 2:0 AM)

mrblistr: @slim4MVP Lol I just want them all to survive here and man he's dropped a lot!

(1/10 4:32 AM)

mrblistr: Quit throwing to stone hands Godwin

(1/10 3:39 AM)

mrblistr: RT @ShaneIsTheWorst: What Trump has done is the definition of sedition and treason. No other POTUS in our history has refused to acknowled…

(1/7 3:50 AM)
Sun, 1-17-2021 02:58

The best and worst performers from the Rams' loss to the Packers.

Sun, 1-17-2021 02:51

The Green Bay Packers beat the Los Angeles Rams 32-18 on January 16, 2021 to advance to the NFC Championship Game.

Sun, 1-17-2021 02:42

Baltimore Ravens quarterback Lamar Jackson's cross-field throw hits wide receiver Hollywood Brown for 30 yards. This game is streaming live on the Yahoo Sports mobile app, or on NFL.com

Sun, 1-17-2021 02:30

Everything we learned from the Rams' loss to the Packers on Saturday afternoon.

Sun, 1-17-2021 02:29

The Rams' 32-18 divisional-round playoff loss to the Green Bay Packers on Saturday by the numbers.

Sun, 1-17-2021 02:24

Ravens kicker Justin Tucker missed two field goals in the first half against the Bills. Here's why it's a really big deal.

Sun, 1-17-2021 02:19

Justin Tucker is almost automatic, but had trouble with the Buffalo wind.

Sun, 1-17-2021 01:59

Packers QB Aaron Rodgers will finally have his opportunity to play an NFC Championship Game at Lambeau Field.

Sun, 1-17-2021 01:55

It's not been the most mistake-free postseason game so far. Justin Tucker has missed a field goal for the Ravens, and Gabriel Davis dropped a touchdown for the Bils. Buffalo leads 3-0 with 2:57 remaining in the first quarter. The Ravens opened the game by going 46 yards in 12 plays. They picked up a [more]

Sun, 1-17-2021 01:43

NBC Sports uses 'Goodfellas' intro to Buffalo Bills, Baltimore Ravens game on broadcast.