THORSEN AKERLEY
Gloucester, Massachusetts
National Ranking:
Not Yet Ranked
Twitter
BioGraphy: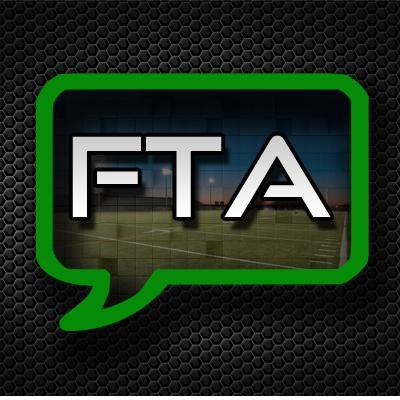 I've worked with fantasyteamadvice.com for over 5 years focusing on NBA and NFL Daily Fantasy Sports, however I'm also heavily involved in multiple dynasty and redraft fantasy football leagues like any die hard fantasy sicko is. My NBA and NFL projections are also featured in the fantasyteamadvice.com NFL Draft Kit and on our website.
ThoreosNmilk: @johnj7733 @fozberry64 Love this

(2/14 8:16 PM)

ThoreosNmilk: @fozberry64 Rate stats they are remarkably similar, but Jeter more WS wins, legacy etc and much better counting sta… https://t.co/v3ZFgcIOZD

(2/1 10:27 PM)

ThoreosNmilk: @fozberry64 Foz,,,

(2/1 7:13 PM)

ThoreosNmilk: @leadlagreport Do these indicators point to a shorter term correction like we saw in Sept/June or something larger?

(1/29 9:45 PM)

ThoreosNmilk: @leadlagreport Are you short term bearish or do you see a larger, more pronoun bear market?

(1/29 9:42 PM)
Mon, 3-1-2021 17:00

Micah Parsons is one of the best edge defender prospects in the country and should be on the Atlanta Falcons radar at No. 4 overall.

Mon, 3-1-2021 16:58

The Seahawks have made another change in the coaching staff

Mon, 3-1-2021 16:55

Seahawks quarterback Russell Wilson has made it known through his agent that Wilson would accept a trade to one of four teams: Cowboys, Bears, Saints, Raiders. Former NFL quarterback David Carr, the older brother of Raiders quarterback Derek Carr, had this to say about the quartet of teams on Russell's wish list, in an item [more]

Mon, 3-1-2021 16:53

Tulsa LB Zaven Collins is becoming a popular projection

Mon, 3-1-2021 16:51

J.J. Watt using Peloton to tease interest from Bills, Packers and Browns.

Mon, 3-1-2021 16:48

The Houston Texans need to find a way to resolve their issues with quarterback Deshaun Watson and fast.

Mon, 3-1-2021 16:42

In this latest 2021 NFL mock draft, see which team spends a top-10 pick on a surprise quarterback prospect

Mon, 3-1-2021 16:37

If Carolina is truly looking for a departure from current starter Teddy Bridgewater, it doesn't get much more different than Winston's game.

Mon, 3-1-2021 16:33

Zach Wilson wants to follow in Steve Young's NFL footsteps, but it's unlikely it will be with the 49ers.

Mon, 3-1-2021 16:26

Houston Texans inside linebacker Tyrell Adams believes he can transition from inside linebacker in the 3-4 to one of the three LB spots in the 4-3.