THORSEN AKERLEY
Gloucester, Massachusetts
National Ranking:
Not Yet Ranked
Twitter
BioGraphy: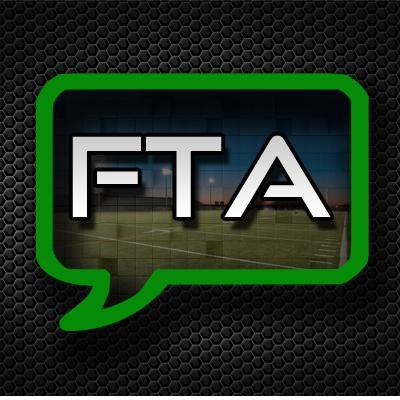 I've worked with fantasyteamadvice.com for over 5 years focusing on NBA and NFL Daily Fantasy Sports, however I'm also heavily involved in multiple dynasty and redraft fantasy football leagues like any die hard fantasy sicko is. My NBA and NFL projections are also featured in the fantasyteamadvice.com NFL Draft Kit and on our website.
ThoreosNmilk: @joshuahorne32 very relatable

(10/7 11:0 PM)

ThoreosNmilk: @saxena_puru Puru, how come growth stocks were still hammered from April-August when yields dropped and the market was strong?

(10/5 1:38 AM)

ThoreosNmilk: @DBro_FFB @JjWhite9

(9/21 6:59 PM)

ThoreosNmilk: @fozberry64 Nobody gets unluckier than you

(9/21 2:46 PM)

ThoreosNmilk: @fozberry64 @skavenslayers @MyFantasyLeague @DynastyNerds Stone worst trade of my dynasty career ?? I thought I was… https://t.co/MGy7MChT50

(8/16 12:15 AM)
Tue, 12-20-2022 15:07

The Packers kept their season alive by beating two bad teams. The real test for Matt LaFleur's team in this playoff chase is coming on Christmas Day.

Tue, 12-20-2022 14:59

"GMFB" react to the Green Bay Packers win vs. the Los Angeles Rams in Week 15.

Tue, 12-20-2022 14:56

Miles Sanders had just three rushes in the first half against Chicago on Sunday, and Eagles head coach Nick Sirianni admitted he could've taken a better approach. By Reuben Frank

Tue, 12-20-2022 14:55

Evaluating Sam Darnold's performance in the Panthers' Week 15 loss to the Steelers

Tue, 12-20-2022 14:55

New York Giants head coach Brian Daboll explains his new goatee and why he plans to keep it ... for now.

Tue, 12-20-2022 14:49

Gardner Minshew wanted to be a starter when he filled in for Jalen Hurts last season. Will he get the chance against the Cowboys?

Tue, 12-20-2022 14:45

#Chiefs RB Jerick McKinnon provided rookie RB Isiah Pacheco with some sage wisdom after his fumble against the #Texans in Week 15.

Tue, 12-20-2022 14:45

Travis Etienne says Trevor Lawrence is back to having the swagger he had at Clemson.

Tue, 12-20-2022 14:32

The Seahawks are signing wide receiver Laquon Treadwell to their active roster, according to a report by Adam Schefter at ESPN.

Tue, 12-20-2022 14:28

The Packers played a winning style and kept their playoff hopes alive on Monday night. Here are three things that stood out from a 24-12 win over the Rams on MNF.