THORSEN AKERLEY
Gloucester, Massachusetts
National Ranking:
Not Yet Ranked
Twitter
BioGraphy: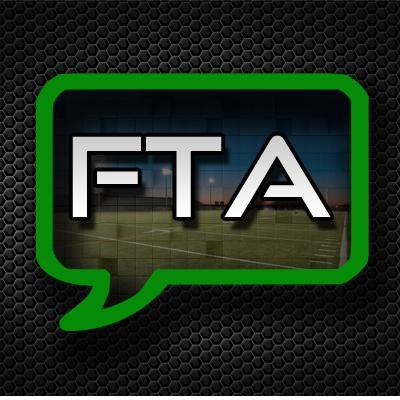 I've worked with fantasyteamadvice.com for over 5 years focusing on NBA and NFL Daily Fantasy Sports, however I'm also heavily involved in multiple dynasty and redraft fantasy football leagues like any die hard fantasy sicko is. My NBA and NFL projections are also featured in the fantasyteamadvice.com NFL Draft Kit and on our website.
ThoreosNmilk: @joshuahorne32 https://t.co/KfIR2wxV3G

(9/20 3:10 AM)

ThoreosNmilk: RT @MattMacCoyNFL: https://t.co/J20A7Yjkv9 Final preparations for Week #2 in the NFL coming your way as @ThoreosNmilk and @MattMacCoyNFL…

(9/20 2:42 AM)

ThoreosNmilk: RT @NotMyCousin: Week 2 DraftKings cash article now up on @FanTeamAdvice!! Insane amount of content from the FTA team this week @jac3600…

(9/20 12:57 AM)

ThoreosNmilk: @its_studer Golladay shouldn't really count, but using DET struggles as a buying opp

(9/19 2:26 PM)

ThoreosNmilk: RT @MattMacCoyNFL: https://t.co/sGJrHDbbeD Trying to win yourself a little extra cash this weekend? @MikeSpector01 and @MattMacCoyNFL run…

(9/19 2:26 PM)
Sun, 9-20-2020 18:04

Giants RB ?Saquon Barkley? left the game against the Chicago Bears on Sunday with an apparent right leg injury.

Sun, 9-20-2020 17:56

Daniel Jones led the league in fumbles last season. His turnover issues are continuing here into Week 2 of 2020.

Sun, 9-20-2020 17:54

The Falcons are off to a great start in their Week 2 matchup with the Cowboys, but defensive end Takk McKinley has left the field due to a groin injury.

Sun, 9-20-2020 17:54

Jordan Reed gave the San Francisco 49ers a 14-3 lead vs. the New York Jets.

Sun, 9-20-2020 17:52

Broncos QB Drew Lock suffered a right shoulder injury when he was sacked by Steelers edge defender Bud Dupree. Lock fumbled on the play and the Steelers recovered the ball resulting in a Steelers touchdown on the ensuing drive. Before leaving Sunday's game, Lock went 1-of-5 passing for 20 yards and has been replaced by Jeff Driskel

Sun, 9-20-2020 17:51

Jonathan Taylor is on the board.

Sun, 9-20-2020 17:50

The 49ers injury woes continued to mount on Sunday when defensive linemen Nick Bosa and Solomon Thomas were carted off in the first quarter against the Jets. Quarterback Jimmy Garoppolo has remained in the game, but he's looking less than 100 percent. Garoppolo limped off the field after being sacked by Quinnen Williams on a [more]

Sun, 9-20-2020 17:49

This week is quickly becoming defined by some high-profile injuries. Giants running back Saquon Barkley was just helped off the field, putting no weight on his right leg. He was then carted to the locker room after athletic trainers were looking at his knee. Barkley was banged up on the previous series, with the training [more]

Sun, 9-20-2020 17:48

No QB has ever thrown for more TDs against the Packers than Stafford

Sun, 9-20-2020 17:48

ESPN's Adam Schefter deployed a cringe-worthy tease of COVID-19 news on Sunday, and he's not the first media member to do so in the name of viewers or clicks.