Thomas Emerick
Washington, District of Columbia
National Ranking:
Not Yet Ranked
Facebook
Twitter
Website:
Sporting News
BioGraphy: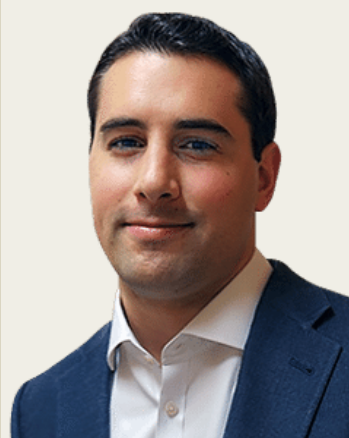 NFL DFS at Sporting News. FSWA. Intrigued w/ OL continuity impact, and got pieces on this at RotoViz and Footballguys. Hit me at emericktc@gmail.com for NFL and fantasy gigs or projects.
Favorite Quote:
"
No no no! That's NOT what MacGruber would order, I'm all about the large tazo tea.
"
ThomasEmerick: RT @TerryMcAuliffe: Glenn Youngkin was endorsed again tonight by Donald Trump at a rally where attendees pledged allegiance to a flag flown…

(10/14 3:25 PM)

ThomasEmerick: RT @TerryMcAuliffe: LISTEN: Glenn Youngkin says how grateful he is for the Donald Trump rally in support of his campaign where attendees pl…

(10/14 2:37 PM)

ThomasEmerick: RT @SethWalder: Coverage rate plot, but from the quarterback's perspective. So here's the coverages Patrick Mahomes sees relative to other…

(10/14 2:36 PM)

ThomasEmerick: RT @benbbaldwin: Weekly edition of pass block grades (PFF) and pass block win rate (ESPN). Goodness gracious, Dolphins and Panthers https:…

(10/13 3:49 PM)

ThomasEmerick: RT @NBCSEdgeFB: .@CDCarter13 breaks down the Bears' backfield situation and how fantasy-viable both Damien Williams and Khalil Herbert coul…

(10/13 3:2 PM)
Mon, 11-28-2022 21:10

By the looks of Panthers interim HC Steve Wilks this afternoon, his Monday presser may have been tougher than his team's Week 12 win over the Broncos.

Mon, 11-28-2022 21:05

Damien Harris did not participate in Monday's Patriots practice due to a thigh injury. Here are the full Pats and Bills injury reports ahead of Thursday's matchup.

Mon, 11-28-2022 21:02

The New Orleans Saints lost badly to the San Francisco 49ers in Week 12, falling to 4-8. What's your prediction for the rest of their regular season schedule?

Mon, 11-28-2022 20:48

Here's what the national media is saying about the Philadelphia Eagles after their 40-33 win over the Green Bay Packers in Week 12

Mon, 11-28-2022 20:46

Would Bill Belichick be open to reuniting with former Patriots offensive coordinator Bill O'Brien?

Mon, 11-28-2022 20:45

Bill Belichick submitted a rather strange defense of the Patriots' subpar performances against the Bills last season that also turned out to be inaccurate.

Mon, 11-28-2022 20:45

The Patriots delivered one of their best offensive efforts of the season against the Vikings, but shortcomings in several other areas led to their downfall. Phil Perry hands out grades from a back-and-forth Thanksgiving affair in his Week 12 Report Card.

Mon, 11-28-2022 20:42

WR Jameson Williams, the No. 12 pick in April, did one-on-one work last week but won't have his first full Detroit Lions practice till Wednesday.

Mon, 11-28-2022 20:42

Peter King dives into the biggest storylines coming out of Week 12 in the NFL, from Josh Jacobs' statement performance to Mike White impressing and more.

Mon, 11-28-2022 20:38

Buccaneers coach Todd Bowles' clock management in Sunday's loss to the Browns was puzzling, and his explanation only made it worse.