Thomas Emerick
Washington, District of Columbia
National Ranking:
Not Yet Ranked
Facebook
Twitter
Website:
Sporting News
BioGraphy: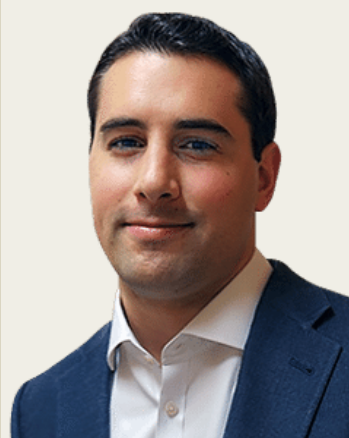 NFL DFS at Sporting News. FSWA. Intrigued w/ OL continuity impact, and got pieces on this at RotoViz and Footballguys. Hit me at emericktc@gmail.com for NFL and fantasy gigs or projects.
Favorite Quote:
"
No no no! That's NOT what MacGruber would order, I'm all about the large tazo tea.
"
ThomasEmerick: @CDCarter13 not sure if all my teams will be named Information Action Ratio or Nuclear Bunker Ants, but they will h… https://t.co/rfDPZ8BBVE

(8/11 9:11 PM)

ThomasEmerick: RT @CDCarter13: i really really think philip rivers will be #good for ty hilton this season. https://t.co/fOsqpcT7Xm

(8/11 9:4 PM)

ThomasEmerick: @NateSilver538 re: the Scottish teens, at one point this afternoon Rice moved to 8/11 and Harris to 6/4

(8/11 9:1 PM)

ThomasEmerick: wow some ppl blew their money over a leaked speaker sched lol

(8/11 8:35 PM)

ThomasEmerick: chills

(8/11 6:34 PM)
Wed, 8-12-2020 06:05

The city of St. Louis' continues lawsuit against the National Football League over its relocation of the Rams franchise to Los Angeles has requested depositions from over 40 NFL officials, according to Ben Frederickson of the St. Louis Post-Dispatch. In total, the city has requested to depose 42 owners, team officials and league officials regarding [more]

Wed, 8-12-2020 04:44

Five former FSU football players, including Jalen Ramsey, Derwin James and Cam Akers, are featured on 'Hard Knocks.'

Wed, 8-12-2020 04:21

Terez Paylor & Charles Robinson address news that the Big Ten and Pac-12 will look to play their seasons in the fall and how that affects the 2021 NFL Draft.

Wed, 8-12-2020 04:12

The first episode of "Hard Knocks" featured a new reality for the NFL: testing, social distancing and questions.

Wed, 8-12-2020 02:36

Anthony Lynn is the third coach in the NFL to reveal that he had contracted the coronavirus.

Wed, 8-12-2020 01:57

Yahoo Sports' Charles Robinson and Terez Paylor discuss how a Spring College Football Season would impact the 2021 NFL Draft process. Subscribe to the Yahoo Sports NFL Podcast on Apple Podcasts, Spotify, or wherever you get your podcasts.

Wed, 8-12-2020 01:34

Waynes was supposed to anchor the Bengals' secondary this season.

Wed, 8-12-2020 01:21

Cam Akers knows he's got a long way to go before being the next Todd Gurley, but the Rams rookie running back is eager to prove himself.

Wed, 8-12-2020 01:19

The Broncos brought in former Buccaneers tackle Demar Dotson for a visit earlier this week. They signed Dotson on Tuesday, Ian Rapoport of NFL Media reports. The Broncos needed help at right tackle after Ja'Wuan James opted out of the 2020 season because of COVID-19 concerns. Dotson, 34, appeared in 130 games and started 106 [more]

Wed, 8-12-2020 00:48

Kyle Juszczyk added his name to the growing list of 49ers teammates expecting big things from Jerick McKinnon.