Thomas Emerick
Washington, District of Columbia
National Ranking:
Not Yet Ranked
Facebook
Twitter
Website:
Sporting News
BioGraphy: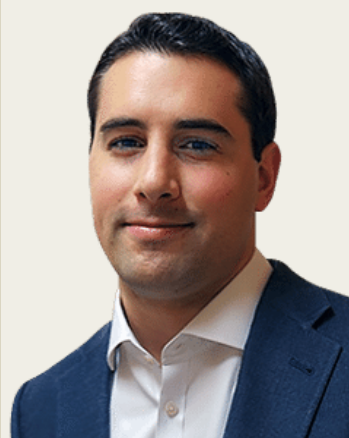 NFL DFS at Sporting News. FSWA. Intrigued w/ OL continuity impact, and got pieces on this at RotoViz and Footballguys. Hit me at emericktc@gmail.com for NFL and fantasy gigs or projects.
Favorite Quote:
"
No no no! That's NOT what MacGruber would order, I'm all about the large tazo tea.
"
ThomasEmerick: RT @TerryMcAuliffe: Glenn Youngkin was endorsed again tonight by Donald Trump at a rally where attendees pledged allegiance to a flag flown…

(10/14 3:25 PM)

ThomasEmerick: RT @TerryMcAuliffe: LISTEN: Glenn Youngkin says how grateful he is for the Donald Trump rally in support of his campaign where attendees pl…

(10/14 2:37 PM)

ThomasEmerick: RT @SethWalder: Coverage rate plot, but from the quarterback's perspective. So here's the coverages Patrick Mahomes sees relative to other…

(10/14 2:36 PM)

ThomasEmerick: RT @benbbaldwin: Weekly edition of pass block grades (PFF) and pass block win rate (ESPN). Goodness gracious, Dolphins and Panthers https:…

(10/13 3:49 PM)

ThomasEmerick: RT @NBCSEdgeFB: .@CDCarter13 breaks down the Bears' backfield situation and how fantasy-viable both Damien Williams and Khalil Herbert coul…

(10/13 3:2 PM)
Fri, 1-28-2022 03:04

Senior Bowl week kicks off on Monday in Mobile, AL. Which players have the most to gain from the week of practices? (Mark Konezny-USA TODAY Sports)

Fri, 1-28-2022 02:57

Bears HC Matt Eberflus has to add a special teams coordinator to his list of a coaching staff as Chris Tabor is leaving for the Panthers.

Fri, 1-28-2022 02:40

In today's recap, Mykal Walker is named a breakout candidate, Calvin Ridley reacts to a tweet about Miami and ESPN ranks the top rookies.

Fri, 1-28-2022 02:38

New Bears HC Matt Eberflus is aiming to hire Rich Bisaccia as the team's special teams coordinator.

Fri, 1-28-2022 02:24

The Panthers fired three assistant coaches after the season, including special teams coordinator Chase Blackburn. They hired Blackburn's replacement Thursday. The Panthers announced they have agreed to terms with former Bears special teams coach Chris Tabor, who has 14 years of NFL experience. Tabor spent the last four seasons with the Bears after seven years [more]

Fri, 1-28-2022 02:23

The Bears are losing special teams coordinator Chris Tabor to the Panthers.

Fri, 1-28-2022 02:17

On Thursday night, the Panthers announced the hiring of Chris Tabor as the new special teams coordinator.

Fri, 1-28-2022 01:55

By almost any measure, Packers cornerback Eric Stokes, the 29th overall pick in the 2021 draft, enjoyed a standout rookie season.

Fri, 1-28-2022 01:54

The Bears made it official Thursday night: They announced the hiring of former Colts defensive coordinator Matt Eberflus, making him the 17th head coach in franchise history. New General Manager Ryan Poles selected Eberflus over former head coaches Dan Quinn and Jim Caldwell. Ebeflus has spent 13 seasons in the NFL but has no head [more]

Fri, 1-28-2022 01:35

Not that it's a guarantee, but where could Amari Cooper land if he is dealt by Dallas?