Thomas Emerick
Washington, District of Columbia
National Ranking:
Not Yet Ranked
Facebook
Twitter
Website:
Sporting News
BioGraphy: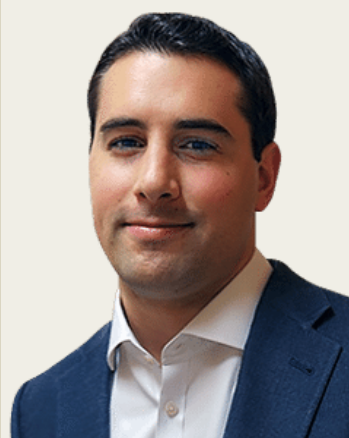 NFL DFS at Sporting News. FSWA. Intrigued w/ OL continuity impact, and got pieces on this at RotoViz and Footballguys. Hit me at emericktc@gmail.com for NFL and fantasy gigs or projects.
Favorite Quote:
"
No no no! That's NOT what MacGruber would order, I'm all about the large tazo tea.
"
ThomasEmerick: RT @TerryMcAuliffe: Glenn Youngkin was endorsed again tonight by Donald Trump at a rally where attendees pledged allegiance to a flag flown…

(10/14 3:25 PM)

ThomasEmerick: RT @TerryMcAuliffe: LISTEN: Glenn Youngkin says how grateful he is for the Donald Trump rally in support of his campaign where attendees pl…

(10/14 2:37 PM)

ThomasEmerick: RT @SethWalder: Coverage rate plot, but from the quarterback's perspective. So here's the coverages Patrick Mahomes sees relative to other…

(10/14 2:36 PM)

ThomasEmerick: RT @benbbaldwin: Weekly edition of pass block grades (PFF) and pass block win rate (ESPN). Goodness gracious, Dolphins and Panthers https:…

(10/13 3:49 PM)

ThomasEmerick: RT @NBCSEdgeFB: .@CDCarter13 breaks down the Bears' backfield situation and how fantasy-viable both Damien Williams and Khalil Herbert coul…

(10/13 3:2 PM)
Tue, 12-20-2022 15:07

The Packers kept their season alive by beating two bad teams. The real test for Matt LaFleur's team in this playoff chase is coming on Christmas Day.

Tue, 12-20-2022 14:59

"GMFB" react to the Green Bay Packers win vs. the Los Angeles Rams in Week 15.

Tue, 12-20-2022 14:56

Miles Sanders had just three rushes in the first half against Chicago on Sunday, and Eagles head coach Nick Sirianni admitted he could've taken a better approach. By Reuben Frank

Tue, 12-20-2022 14:55

Evaluating Sam Darnold's performance in the Panthers' Week 15 loss to the Steelers

Tue, 12-20-2022 14:55

New York Giants head coach Brian Daboll explains his new goatee and why he plans to keep it ... for now.

Tue, 12-20-2022 14:49

Gardner Minshew wanted to be a starter when he filled in for Jalen Hurts last season. Will he get the chance against the Cowboys?

Tue, 12-20-2022 14:45

#Chiefs RB Jerick McKinnon provided rookie RB Isiah Pacheco with some sage wisdom after his fumble against the #Texans in Week 15.

Tue, 12-20-2022 14:45

Travis Etienne says Trevor Lawrence is back to having the swagger he had at Clemson.

Tue, 12-20-2022 14:32

The Seahawks are signing wide receiver Laquon Treadwell to their active roster, according to a report by Adam Schefter at ESPN.

Tue, 12-20-2022 14:28

The Packers played a winning style and kept their playoff hopes alive on Monday night. Here are three things that stood out from a 24-12 win over the Rams on MNF.