Fantasy Sports Pioneers Who Created a New Industry
Historic Innovators of Fantasy Sports
Welcome to Fantasy Nation's Fantasy Sports Pioneer Series. Since fantasy sports was created by Wilford Winkenbach in the late 1950s, it has grown into one of the most popular hobbies in the world. Over 50 million people, according to the FSGA, play fantasy sports today.
As the hobby grew, so did the business industry, creating many jobs for fantasy sports writers.
Our series focuses mainly on these pioneers who grew the hobby and on the players who paved new ways of being successful at fantasy sports. We hope you enjoy it - it's been a great time putting these interviews together. We hope this becomes a great place for fantasy sports historians and new players to the hobby come to learn about the beginnings and the history of this sport, hobby and industry by Emil Kadlec.
Pioneer Interviews

Bob Harris began playing fantasy football in 1986. In 1993, he decided to make providing information to other fantasy football owners his business. Twenty-seven years later, hes still at it. For this video, he sat down with his long-time colleague, employer and friend, Emil Kadlec to discuss whats b...

Back in 1996, Brady Tinker helped create the first fantasy sports national TV show. What would become the NFL players fantasy football show and the MLB fantasy baseball show was aired on prime sports network. Despite never doing TV, Brady worked diligently to learn the craft and recalls the first sh...

Charlie started playing fantasy baseball in 1984 when he worked for the sports department of a local newspaper. He ended up winning the league three years straight and also formed his own league. He was also in a league with people who worked at McDonnell Douglas in St. Louis and another aerospace c...

Cynthia Frelund is the analytic expert at NFL Medias and can be viewed on may of NFL Media shows and platforms. During the week, you can see Cynthia on NFL Fantasy Live Monday-Friday (4:00 PM ET on NFL.com and NFL Now; 5:00 PM ET on NFL Network) and every Sunday on NFL GameDay Morning at 9:00 AM ET....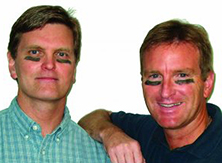 Dan and Kelly Grogan founded Grogans Fantasy Football in 1986. Grogans Fantasy Football Analyst magazine was dedicated to providing fantasy football information and opinions. It was the first magazine of its kind on the newsstand. In 1991 the Grogans added one of the first fantasy football websit...

David discovered fantasy football when reading the 1987 Fantasy Football Index Magazine. David started a fantasy league with his co-workers based on the printed out rules included in that magazine. His competitive spirit in this $20 buy-in league formed lasting thoughts on drafting, trading, and win...

David Dory created the huddle.com in 1997 along with his co-owner Whitney Walters. They had free fantasy football content for the first three years. Then in 2000 they both were tired of working for free and decided to give it a shot to go with paid content. It worked out fabulously for them and they...

Currently enjoying my time with Sideline Software, Inc. where my tasks vary with MyFantasyLeague.com Mike, Kevin, Tony and Julie run a top-notch business, and I continue to be impressed by their detail on a daily basis. Its quite refreshing after my time with Fanball.com, in which I learned a lot o...

Ian Allan co-founded Fantasy Football Index in 1987. He and fellow journalism student Bruce Taylor launched the first newsstand fantasy football magazine as a class project at the University of Washington. For more than three decades since that 1987 launch, Allan has written and edited most of th...

Jack Pullman started All Pro Publishing in 1986 after playing fantasy football since 1977. He was working as an accountant and went to an office party where the host was preparing for his fantasy football draft. Jack asked what he was working on and after a quick explanation, he was hooked! It to...

James Serra along with his co-owner Jim Lenz created the first fantasy football website fantasyinsights.com that started in 1994. The original site was NFLfantasy.com that then morphed into fantasyinsight.com In 1998 they created the first Fantasy Sports Convention. This convention was at the Tro...

Jeff Thomas (JT) was one of the early pioneers in fantasy sports gaming. His companies created and managed a variety of salary cap, check box, March Madness, and single player fantasy sports games for millions of customers. He started Buff Sports (later becoming Sports Buff Fantasy Sports) in 199...

Jim lenz cofounded fantasy insights in 1994 with James Serra. The site was a combination of fantasy football content and commissioner software. Jim did most of the writing and James managed the software. Jim recalls working 18 to 20 hours a day during each season keeping up with the demands of th...

FSWA Hall of Famer John Hansen has been an industry leader and pioneer since 1995, when he launched a snail mail newsletter that eventually became the Fantasy Guru Website. A former rock disc jockey, Hansen in 1994 began appearing on a sports cable TV show in New Jersey under the name The Guru, a ni...

Jules McLean has been a high stakes fantasy player for over 15 years, Jules is an inaugural member of the National Fantasy Football Championship (NFFC) Hall of Fame. She has won the Fantasy Football Players Championship (FFPC) Bare Knuckles league (no cheatsheets, paper, pens, etc.), $3,000 Varsi...

Lenny Melnick started playing rotisserie baseball and fantasy football back in the mid-1980s. He was on many national radio shows talking baseball and started his own fantasy rotisserie radio show in August 1993. He continued on to create his own website and in 2009 was voted Internet Most Popula...

Lisa Ann has quickly created one of the top shows on SiriusXM Fantasy Sports Radio. Her shows Lisa Ann Does Fantasy Monday 10p-12a ET, SiriusXM Fantasy Football 7-9 am ET and Friday Night Fantasy 8-10 pm ET are all aired on SXM Fantasy (Sirius 210, XM 87). She also appears on many other talk shows ...

Todays guest and fantasy sports pioneer is Liz Loza, a fantasy football expert and NFL analyst for Yahoo! Sports. Lizs journey to success has been rife with twists and turns. While many of them were unexpected, shes consistently rebounded from and stayed mindful of the lessons theyve...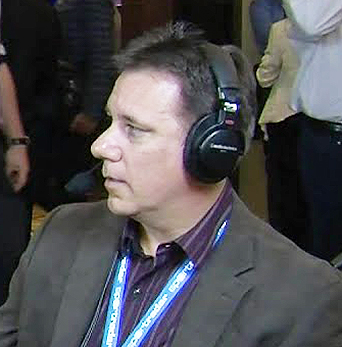 Mark Hanna Founder and CEO of RealTime Fantasy Sports, Inc. He started the company in 1995. He was a former software engineer at Federated Software Group (small software company) from 1997-2004. Before that he was a software engineer at McDonnell Douglass Corporation (now Boeing) from 1987-1997. ...

Michael Fabiano from a very young age wanted to be a sportscaster. He grew up enjoying all sports and played most sports also - ironically not playing football as he was too small. Michael got his first job with CBSSports / Commissioner.com writing about all sports including football. Around 2006...

In 2000, Mike Beacom started his career in fantasy sports as a contributing writer for Fantasy Sports Magazine. The following year he and a partner started FantasyGMs.com, which included a strong offering for college football analysis. After three years they merged with Pro Fantasy Sports. At the...

Patrick Hughes started producing fantasy commissioner software in 1988. He quickly started distributing it nationally to stores like egghead and was the first company to distribute fantasy software nationally. He started working with Miller Brewing Company in 1989 working with 6500 bars around th...

Paul Charchian started the Fantasy Football Weekly Magazine in 1993 along with Rob Phythian. The magazine, in tabloid format, provided the first in-season weekly content ever created in the fantasy sports industry. Later he started fanball.com which became one of the biggest fantasy sports conten...

Peter Schoenke has had an excellent career in fantasy sports. He is the co-founder of Rotowire.com - one of the leading websites for fantasy football content. They have provided content for many companies including ESPN, Yahoo! Sports, NFL, and Sirius XM radio. He started Roto Wire in 1997 and th...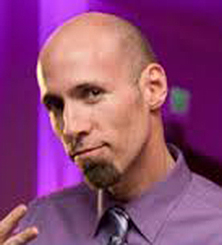 Ray Flowers was born and raised in the San Francisco Bay Area. During graduate school he started doing work for a couple websites, initially for free, then he got paid somewhat minimal money. As graduate school progressed, he also became more and more interested in a career in fantasy sports. He rec...

Rick Wolf started working for IBMs Prodigy in 1987 and was part of the first online sports game including the baseball manager. He worked for Prodigy until 1995 when he took a job with SportsLine USA. By 1997 SportsLine became CBS SportsLine. In 1998 Rick was pivotal in the partnership with Commi...

Ron Shandler began writing about baseball analysis and fantasy baseball in 1986. He was the first author to develop sabermetric applications for fantasy league play, his Baseball Forecaster annual now celebrating its 34th year of publication. Ron is the founder of BaseballHQ.com and the First Pitch ...

Scott Engel,The King, started his career with SportsLine USA in 1996. He was hired by Rick Wolf and started out working on injuries and fantasy sports. He then became a fantasy Senior Writer and Managing Editor as the company was re-branded as CBS SportsLine. In his 20-plus year career Scott work...

Stacie Stern is the Manager, Government Affairs for FanDuel Group, and Executive Vice President for the FSGA. In these dynamic roles, Stacie travels to various state capitals to meet with lawmakers about reasonable sports betting and fantasy sports legislation and regulation. Over the past three yea...

Steve Cohen, currently the SVP of Sirius/XM Sports Radio, has his roots in fantasy sports. After graduating from the University of Arizona Steve worked for WFAN; starting out as a board operator and tape editor. He eventually became the executive producer for both the New York Jets radio network and...

Steve Gardner loved sports from a very young age. The first thing he ever wanted to do as a youth was a radio play-by-play announcer. He actually started doing radio in high school. He filled in for sportscasters over the summer at a local station inCharlottesville Virginia. He went to James Madi...

Todd Zola began playing fantasy sports in 1988 and not long after that he joined Jason Grey at mastersball.com - writing mainly about fantasy baseball. He worked part-time for many years including at fantasybaseball.com and later relaunched mastersball.com in 2008. He merged with creativesports i...

William Del Pilar, one of KFFLs founders, has too many firsts, but theres no doubting his status as a pioneer in the fantasy sports industry. His organization was one of the first, if not the first, to produce player news on a massive scale, with clients such as Yahoo! Sports, CBS, FOX Sports, an...